1. Back from a week in Mexico and I'm so out of the loop I didn't even know if the Pens had started their second-round games yet.
Now that I'm all caught up, I'd like to say that unpacking is the worst thing ever.
What?
2. An email from the public works director goes public amid accusations it's political in nature (it is), and it's not that which bothers me, but this:
Who are these yahoos running our city and using up all of our punctuation????????
Also, put down the exclamation point and slowly back away.
3. This is what he's referring to, so yes, political in nature: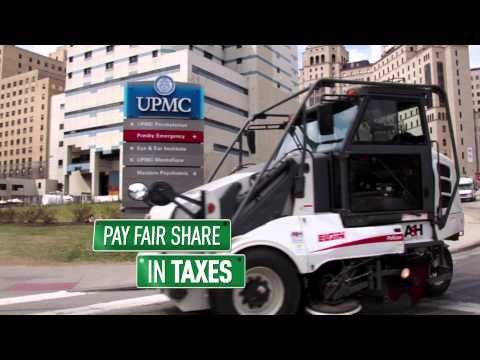 4. Speaking of the election, David Conrad is on Bill Peduto's side. He also submitted the post text to me, but since 2 Political Junkies has it up already, no need for me to post it here. Go read.
A snippet:
More importantly, Murphy's and Ravenstahl's administrations each in their own way demonstrated that a Mayor doesn't need to be beholden to or lovey dovey with Council to get stuff done. In fact he can ignore them half the time. If he's a driven powerhouse of a man like Murphy or the late Dick Caligiuri he can do amazing things, if he's a morally compromised teenager like Luke R he can ….well blacken the name of an entire political organization and hopefully go to jail.
Them's fightin' words!
[awkward kung fu moves]
5. Lukey is now part of the FBI investigation, hence David's referral to jail.
EEK.
6. The Children's Home and the Lemieux Family Center has been chosen as the beneficiary for this year's Best Restaurants Party auction proceeds! Details on the event are here. 
I'll be there stuffing my face with whatever face-stuffing stuff I can get my face on.
Hashtag diet fail.
7. Mister Rogers is headed for the movie screen and People Magazine is speculating who could play him. They're guessing anyone from Toby McGuire (NO!) to Steve Carell (NO-IER!).
I could actually see Ty Burrell in this role on the sound of his voice alone. It's got that deep, calming tone to it.
(h/t Dana)
8. Get your pet's portrait professionally taken in Wexford on June 15 benefiting the Humane Society.
9. Ali McMutrie is going to jump out of an airplane. And if you knew how afraid she is of heights, you would know why this is a big deal. But she's doing it to raise money for Haiti.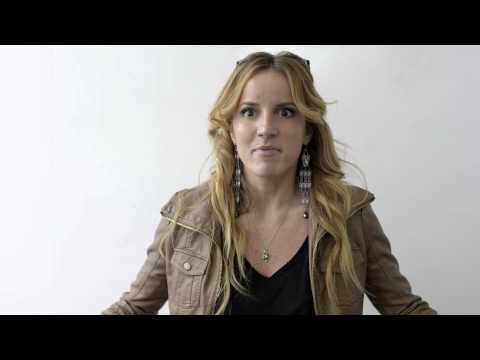 10. The Buccos are winning and know what else is a win? This: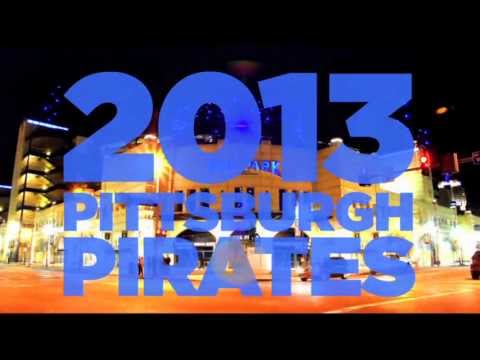 11. I remember hearing about this last year, but the list of stuff that has been found in our waterways is just absurd. 
12. WANT.
13. And finally … Let's go Pens!
We've discussed my dorkiness in the past.
There was the time I gave David Conrad a lift in my mom-car that looked like it had been lived in by trailer trash raccoons who had very recently survived a dust storm and acquired a hoarding disorder.
There was the time I met Mario Lemieux and talked 75,003 miles per hour and may have snuck a "will you marry me?" in there somewhere. Sorry, Nathalie.
There was the time it took three strangers at three different times telling me I left a sticker on my new jeans before I actually removed the entire thing.
I'm a dork. A huge one.
And then today.
Today I received an award from the Light of Life Homeless Mission and I'm not telling you this because I want you to pat my back or offer me kudos. I think you know me well enough to know I don't want that. But I have to tell you I received the award because it leads to the Road of Dorkdom I walked today.
I wore white pants today to receive my award.
I can hear the ladies already gasping as if they're stuck in some horrible tampon commercial. I assure you though, nothing happened along those menstrual lines today. I wore pants because I don't believe in skirts. There. I said it. They're against my religion.
Okay, they're not against my religion, but they are against my least favorite part of my body. My legs. So I've gone full on Ellen. I'm all about pants until this running thing I'm doing gives me legs like Carrie Underwood's. I love her legs. I would lick her legs.
WHERE DID I JUST GO?! Anyway!
My pants are awesome and they look awesome with my new nude/cream high heels I bought at Marshall's. In fact, tonight I'm going to a Marathon reception and I'll be wearing those pants and those heels, so if you see me, please come up to me and say, "Love the pants. Love the heels."
K?
K.
The award ceremony was in Market Square, so I parked at a meter on Third where I got out of my car and nodded at the security guard who was standing nearby. Cheerful wave, I gave. Cheerful smile, I flashed. Cheerful, I was, Yoda.
I strode across Fourth and stepped up onto the curb near Einstein Bagels. And I stepped on a sidewalk grate. And I stepped my heel down on that grate and that grate tasted the heel of my new nude/cream shoes and said, "MINE."
Not realizing I was stuck, I took my next step, which apparently was going to be the longest step I've ever taken in my life. Like, at that moment, I decided my stride wasn't purposeful enough and I REALLY went for the step.
My shoe did not come out of the grate. And with the forward motion my body had going, I nearly face-planted.
There I stood. Stuck. One heel in the grate, and my other foot a good three feet away on account of my LONGEST STRIDE EVER. I looked like I was attempting to do a split in high-heels, but gave up halfway down. I looked like I was straddling a creek. Like I was riding the world's widest horse.  Like I was deep into a one-woman game of Twister.
I tugged my leg. And tugged. My shoe, still on my foot, was not budging. I gave it a few more good yanks. It didn't move. Pigeons began to approach me with interest. Was I a new statue? Did I need pooped on? Did I have a french fry?
I then looked up, into the window of Einstein Bagels, and saw that I had an audience. Three businessmen seated at the window bar, eating their breakfast and watching my predicament. I made eye contact with one of the men. I think he swallowed a guffaw. I bet he Instagram-ed me.  I bet he captioned it, "This lady. LOL."
It was getting close to the point that I was going to have to take my foot out of the shoe and get down on my hands and knees right there on Fourth to try to free it from the grate. I was sure I was going to snap the heel off and then have to show up at the award ceremony looking like I'd just run with the bulls.
With one final yank of my leg, I freed my shoe from the bastard grate and began walking again toward Market Square as if nothing happened.
Once in Market Square, I met up with Jessi Marsh from Light of Life. We chatted for a few moments, then I told her I was going to run my purse up to Las Velas.  Up at Las Velas, in the kitchen chatting with my husband who was busy making breakfast burritos for the crowd, I felt a slight draft below my waist. I slowly lowered my head to take a look only to find that my zipper was down.
Kennywood. Wide open.
So now you have to go back to your visual image of me being all cheery with the security guard. Go back to your image of me stuck to the sidewalk grate on Fourth with my legs spread three-feet apart with an audience of bagel-munchers watching, and now you have to add an open zipper to that picture.
You'd think that's enough dorkitude for one day, but not for your queen. Go big or go home, is your queen's motto.
Back at the award ceremony tent, I was ushered over to stand where the other honorees were waiting, and the main honoree? Sean Casey. He of Reds fame. MLB All-Star. THE MAYOR SEAN CASEY.
And this is how that went:
"Hi! I'm Sean Casey. You have a leaf in your hair." [reaches over and gently pulls a tree leaf from my hair]
Why WOULDN'T I have a leaf in my hair the first time I met Sean Casey? Have you met me? Of COURSE I'm going to have a leaf in my hair. I might even have a stink bug riding my hearing aid and an entire tortilla stuck to my backside.
I received my award, shook Dennis Bowman's hand, shook Craig Wolfley's hand, got a hug from Tunch Ilkin, and then had a photo snapped with them at which time my sweater decided to fall down and bare my shoulder as if I chose that particular moment to go full-on Glamour Shots.
But I didn't care. Because I was too busy thanking God in heaven that my zipper wasn't down.
Amen.
Moral of this story?
Bow to your Queen.
 (Photo credit: Michael Henninger of the Post-Gazette)
Setting: The Office of That's Church in Dunkin' Donuts in Market Square.
Mayor Luke: [walks in. Sees me sitting there. Turns to leave.]

Me: WHAT. IN. THE. HELL. DID. YOU. DO?

Mayor Luke: I –

Me: Did you seriously, after I strongly advised against it, go back to Facebook to leave another comment on a Post-Gazette article? Again sounding like a whining 14-year-old? Again not using proper spelling, punctuation, or grammar?

Luke: I–

Me: And did you use the word haters?!

Luke: I–

Me: And did you put the word haters inside of unnecessary quotation marks?

Luke: But–

Me: Did you actually graduate college?

Luke: You–

Me: Is proofreading your kryptonite?

Luke: I–

Me: Are you really this out of f–ks?

Luke: You–

Me: Did you never learn the difference between its and it's?

Luke: I–

Me: Do you not realize that when reporters ask you if you're bankrolling anti-Peduto commercials and you don't respond to them, that when you are finally confirmed as the funder, you don't get to self-righteously claim that you never tried to hide anything? WHEN YOU ARE THE MAYOR, NOT ANSWERING REPORTERS IS HIDING SOMETHING, STINKBRAIN.

Luke: But–

Me: You are still the mayor, you understand that?

Luke: I–

Me: You're still collecting a paycheck, are you not?

Luke: Well–

Me: THEN YOU HAVE TO WORK. You have to show up. You have to be visible. You, Mayor Luke, HAVE. TO. BE. MAYOR UNTIL THERE IS A NEW MAYOR. You don't get to say, "I quit, but not like quit quit, because I love my paycheck. So just … you do you and I'll do me. Holla."

Luke: But–

Me: No. There is no but. YOU HAVE TO BE THE MAYOR. You still have to answer reporters' questions. You are still accountable.

Luke: You–

Me: You do realize, do you not, that you are, at this point in time, political poison? Hemlock. Publicly backing Wagner is not going to help Wagner. It's going to make people say to themselves, "Do I really want a mayor who Luke Ravenstahl supports?" You should have stayed out of it, if you really want Wagner to win.  You should have stayed off Facebook, but you didn't. And you've buried six feet deep any semblance of maturity you ever had.

Luke: I–

Me: I know. You deleted it. But Luke, like stupidity, the Internet is forever.

Luke: But–

Me: FOR. EVER.

Luke: I–

Me: You messed up. Stay off of Facebook. Go to work. Be our mayor. Work on UPMC. Back Wagner quietly lest you poison him. And again, please, I can't say this enough: stay off of Facebook. Don't "like." Don't "share." And don't, for the love of God, "poke." Take the high road. Act older than 14. Don't call the P-G a "rag." Don't ask them how they publish their paper with a "straight face." When you're no longer the mayor, go nuts. Go total batshit Amanda Bynes bonkers. But for now, just be the mayor.

Luke: You–

Me: You know I'm right. Or you wouldn't have deleted it.

Luke: I'm leaving.

Me: There's the door.

Luke: [walks away]

Me: Oh, and Luke?

Luke: [turns] What?

Me: ELLIPSES ARE NOT PERIODS.

Luke: [storms off]

Me: Don't be a hater, baby! That's just church!
Fin.
1. If you haven't yet, please scroll down or click here to see pictures of the $20,000 in technology upgrades we dropped off and installed at The Children's Home of Pittsburgh this week.
2. Reader Kathleen is running the Pittsburgh 1/2 Marathon for Genre's Kids With Cancer Fund.
If you're looking for a charitable place to spread some good karma today, go throw in a few dollars for her? She only needs about $240 more to reach her goal!
For sick kids!
3. The Bucs are in second place. Half game out of first. They've won 12 of their last 16, I think. The best team in baseball, Atlanta, has only lost 6 games all season, and three of those were to the Pirates.
I'M JUST SAYING.
4.  Did you know you can buy Yinzer Bingo at Wildcard and another store that sells them, but I lost the name? There's a K in the name? Anyone? Anyone? Zober?
Regardless, LOOK!
These are created by John the Craftist, who is actually a woman. Look at some of the other amazing stuff she creates, many of which are greeting cards:
I'm kind of in love with all of this and I wonder if there's a Gemini one that says, "Witty. Passionate. Batshit Crazy."
Anyway, I'll be in Wildcard very soon to buy all the things.
5. Pigeons are assholes. And they smoke too. Look at this news photo from a 1989 edition of the Post-Gazette.
Click to embiggen and then read the caption.
Unreal. If today's pigeons get wind of this, it is going to RAIN FIRE.
(h/t Jerry)
6. If you're around Market Square next Friday morning …
Light of Life Rescue Mission is presenting former MLB player Sean Casey with the 3rd annual Locker Room Leadership Award at 9:30 a.m.  Sean is a former all-star baseball player for the Pittsburgh Pirates, Cincinnati Reds, Detroit Tigers, Boston Red Sox, and Cleveland Indians. Dennis Bowman will emcee, introducing former Steelers Tunch Ilkin and Craig Wolfley who will present Sean with the award.
I'll be there hanging out for sure. Sean does amazing things for the homeless via Light of Life.
7. This is old, but shut up.
Pittsburgh leads the nation in people moving in.
Suck it, Portland.
8. Giant Eagle is grocery store Big Brother?
Also, people are STILL commenting on my pharmacy rant. My God.
9. Lukey went AWOL, said he never left the city, but apparently his press secretary thought he went to Bradenton at one point. 
That sounds right.
10. Pretty sure the P-G is going to endorse Wagner after reading this article. Why? Just scroll down and read the comment left by Matt Barron. The P-G very conveniently left out some HUGE names that endorsed Bill Peduto yesterday. 
[golf clap]
11. Headline: "Penguins Drop Second Straight."
Seriously. Two losses in a row. NBD.
12. The fountain is almost ready to go!
Here's an image from today via Point Park TV's twitter account:
Cannot wait until I can take my kids for a stroll around the fountain again.
13. UNREAL TIMELAPSE OF FOG ROLLING INTO PITTSBURGH.
Also unreal? That WTAE used FOUR anchors to intro it. Hah!
But seriously … amazing video.
14. Mother's Day!
I wrote about Pittsburgh Moms for the May magazine edition. A snippet:
Our conversations about the latest episode of "Greatest American Hero" turned to hushed whispers. There was no whining about elbows in ribs or bothersome jelly-shoe blisters. While we painfully swallowed our sneezes, our mom drove with her chin hovering 3 inches above the steering wheel and her hands locked in a death-grip. She'd hold this position until the wagon was safely parked — which is when she'd exhale and revoke the sacred Writ of Silentium Absolutus.

I didn't appreciate it then, but I can see it now for what it was: My mother was doing something far outside of her comfort zone so that her girls could have nice clothes (that didn't scream, "Five kids. One job. Hills is where the toys are.").
And I also put together a Burghy Mother's Day gift guide for you. Everything from Burgh-made jewelry, to an awesome Pirates iPhone case, to BYOB painting classes where Mom can paint her own Pittsburgh skyline, and LOTS more.
I mean, the Confluence necklace pictured up top of this post? Holy moly.
Check all the gift suggestions out here.
15. Finally, your amazing tweets:
this commercial says we start losing muscle at age 40. haha joke's on you I never had any muscle

— James Foreman (@jamesforeman) April 25, 2013
*achoo* <<pause>> Oh god. #thingsyoudontwanttohear

— Terra McBride (@spicymeatball) April 25, 2013
BRB buying like 100 cars from Debbie Flaherty

— Jim Shireman (@shireman) April 25, 2013
Pittsburgh Poetry! vine.co/v/bPpK0tYUr2u

— Pittsburgh Dad (@Pittsburgh_Dad) April 24, 2013
if I die in my sleep, that last show I've watched was Ready for Love, so

— Jordan Valinsky (@jordan327) April 24, 2013
Welcome to Pittsburgh, where (evidently) any vehicle making a left turn has the right of way!

— Steve Norcup (@snorcup) April 23, 2013
Have to submit a reimbursement request on this form created entirely with comic sans. Perhaps the check will be signed by the Animaniacs.

— Tim Hindes (@thindes) April 20, 2013
Flash Bang: a group of people who assemble suddenly in a public place, perform unusual sex acts for a brief time, then quickly disperse.

— Bill Crawford (@dveBillCrawford) April 20, 2013
Speculation is the new news.

— mindbling (@mindbling) April 19, 2013
At 8:55 a.m. yesterday, April 24, I stood at the entrance of The Children's Home with my friends from the Mario Lemieux Foundation and Microsoft, and watched as the caravan pulled in with SUVs full of $20,000 in technology upgrades designed to give both the patients and their families a few distractions from life-threatening illnesses.
Luke Sossi, who spearheads the regional MR4K fundraising efforts at Microsoft, pulled in at exactly 9:00 a.m. looking SUPER HAPPY FUN TIMES READY!
Terrible white balance on my part. Still figuring out this photography biznass.
Time to unload!
XBOXes:
Printers and laptops:
Let's get organized!
This is from my phone, because I forgot to take a picture of all the stuff with my good camera.  That's not even all of it. That's just some of it.
Instructions from Luke before teams break up to head to various parts of the home and family center to start the installs:
Right there, Luke is saying, "Keep an eye on Ginny. She steals things."
Everything is planned out before we ever step foot in the Home for installs. Luke and his people are amazing at coordinating everything so that they can move in and out of patient rooms in five minutes flat. XBOX mounts are purchased and sent ahead of time so that maintenance can get them up before we arrive.
I don't know what's in there but it better shoot confetti and glitter at me and tell me I'm beautiful when I open it:
We've also got some of these to allow for Skype-ing at various places throughout the home.
And they're off:
We even put XBOXes in the infant rooms which house the most critical babies in the city. Why put XBOXes in rooms with tiny patients who can't use them? Because this way their siblings and parents have a way to pass some time! I spent a bit of time with this little girl as they installed one in her room.
She was like, "What is that even? I'm trying to watch Sprout here." She was Mckayla Maroney-unimpressed with my attempts to make her smile.
But her family is REALLY going to appreciate the new XBOX in the room.
We didn't stop at XBOXes. We also bought four In-One desktop computers that were installed throughout the home, along with customized home screens that Microsoft designed to include easy access to various apps the patients and families might use.
Hi, Nancy (Mario Lemieux Foundation executive director) and Pam (Children's Home CEO)!
We didn't stop at XBOXes and desktops, we also purchased FIVE flat screen TVs. Yes. FIVE. They are scattered through the home where they were needed, with this one in the Child's Way special-needs daycare being the largest at 55-inches.
That unit has an XBOX and Kinect so the kids that spend the day there can get some movement going.
I got to test out the Skype capabilities that are now available on the three Skype units, the four desktops and the six Ideapads.
Nobody puts me in a corner, Skype.
The great thing about the Skype capabilities is that not only can patients and their families keep in touch with their relatives from out of town, but what we've essentially done is give the doctors and nurses telemedicine capabilities! Patients can confer with their doctors over Skype, rather than having to leave the home for a face-to-face visit every time. The nurses can also use it to confer with off-site doctors regarding patient treatment.
That is freaking awesome, you guys. Look how we made things better for them! Pulled them out of the dark ages and just made things BETTER and EASIER and MORE COWBELL-Y.
We didn't stop at XBOXes and desktops and TVs and Skype units. We also donated six Lenovo Yoga IdeaPad combos! Remember, before yesterday all of the families were sharing ONE old laptop.
These things rock because of their ability to flip into tablets:
Where'd the keyboard go? [swishes cape] Magic! [jazz hands]
Jazz hands are in magic shows, right?
That picture gives you a good look at the customized home screen Microsoft put on every laptop and desktop unit.
I tried one out:
I pwnd that game.
Circle gets the square.
[throws signs]
And finally, games and movies by the crap ton. THE. CRAP. TON.
Crap ton. Since I was the one responsible for which movies were donated, you know there's some Goonies, Princess Bride, Napoleon Dynamite, Anne of Green Gables, and Pride and Prejudice in there.
It was a great day. So great. I wanted to squeeze all the babies, but I think that's frowned upon.  :(
I spent most of my time on the third floor, where the babies are. Because, babies. Poor little sick babies. You talk to them and they can't take their eyes off of you for one second. You tell them mom and dad will be back and they coo at you all, "You better be serious, lady, because you are a stranger to me."
Babies don't take crap from anyone.
The family center is more private, as families live there, so I didn't intrude to take pictures there.  But trust me that parents are thrilled with the donations for the patients, their siblings, and themselves.
Huge thanks go to the Microsoft employees for their donations and to Microsoft corporate for matching them. Also, to the Mario Lemieux Foundation for nurturing this program the way they have under Austin's Playroom Project … putting their time into it and their name behind it. And thank you to YOU. To each of you who donated or tweeted or shared on Facebook what we were trying to do. To everyone who purchased a Scarehouse Shake at Burgatory last October. All of you. It's a team effort and you're part of that team. Someday a child you know may be admitted to The Children's Home and you'll see the stickers on the XBOXes and laptops and know that you had a part in alleviating some of the stress that goes along with being sick or having a sick child.
[high five]
Since Make Room for Kids was born, we've taken care of the oncology kids, the transplant kids, the "Frequent-fliers,"  the entire pediatric unit at AGH, and now, every patient and family at The Children's Home and Lemieux Family Center.  That's amazing.
Next week we'll be visiting Children's Hospital to update their Live subscriptions, do maintenance, and drop off some new games and controllers for the kids. I'll be sure to share some pictures from that.
I can't thank you guys enough for your generosity.
Also, this is the only thing I stole from Luke:
You covet it madly, don't you? 
Group hug!
——-
Media coverage:
– WTAE
– WPXI