Some things for you to laugh at on this rainy Friday, and so you don't have to look at Casey Hampton's nekkid body anymore:
1.  Vikings versus Steelers music video: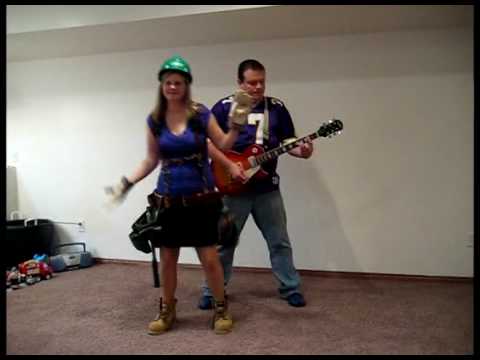 I don't even where to start because THERE'S TOO DAMN MUCH!  Too much cheese, too much WTF?, too much sweet Napoleon Dynamite dance moves, too much LOLZ, too much [point and laugh].
(h/t @burckart)
2. Some What the Effies!
Oh, ladies …… PROJECT! Also, he can't pass a drug test because his friends smoke so much pot. WINNER!
"I also spank casually if you're more comfy with that arrangement." What does that even mean? Spanking in sweats and sneakers? And what would "formal" spanking constitute? "Jeeves! Fetch me a spot of tea and my paddle, and be quick about it, my good man.  This bitch won't spank herself."
3.  Raiders running back Justin Fargas believes that knowing bastardly hellspawn of Satan that played special teams for one play was actually the reincarnation of his dead teammate Marquis Cooper:
"It definitely is. It kind of gives you a different perspective on things. Yeah it was definitely a strange event seeing that bird flying out there. It seemed comfortable on the football field and comfortable lying down there literally on special teams. It very well could have been Marquis."
I realize I should be sensitive to the fact that he's obviously mourning his friend, but that emerging sensitivity keeps being squashed by this:
Also, if we humans are in fact reincarnated as pigeons, I am screwed because if I ever wake up on this Earth to glance down and see that I am a frickin' pigeon, I will throw myself under a bus faster than you can say Beelzebub.
(h/t @ZPAwoman)