1. Is it weird that I'm afraid of corn mazes?  Terrifying labyrinths of evil doom.  I ran into a friend at Target the other day and she told me that she, her husband and her sons were lost in the corn maze at Schramm's Farms for an hour and a half, and I was all, "DID YOU PLAY DEAD SO THE CORN CHILDREN WOULDN'T EAT YOU?!?"  So updating the list of things that scare me, we now have clowns, scientologists, dead-eyed dolls, howler monkeys, cats, "the unknown", and corn mazes.
2. If you have emailed me in the last month, I'M SO SORRY!  Chances are you haven't received a reply from me yet and the reason for that is because I suck.
I was all overwhelmed because I have 500 messages in my inbox that need a response, and then iJustine tweeted that she has 25,000 messages in her inbox, so I have NOTHING to complain about.  500 is a nice cozy number and I'm going to start hacking away at it.
If I had 25,000 messages to answer, I would have an automatic response sent back to every email, saying:
"Thanks for writing with your kind words/your hate (pick one).  It really made me feel awesome/shitty (pick one).  I hope you have a great day/a pigeon poops in your coffee (pick one).  Love/Kiss my ass (pick one), Me."
But since I only have 500, I can do a better job than that.
3.  I don't talk about my old job much, but one of the things that I did shortly before coming out was get NEED eligible for Pittsburgh Gives.  And let me tell you, that was no walk in the park shooting pigeons, because the organizations that are eligible for matching donations through Pittsburgh Gives have gone through an extensive application process.  Starting tomorrow (or "today" if you're reading this on Wednesday) at 10:00 a.m., your donations up to $2,500 each to a whole bunch of local charities are eligible to be matched .50 to the dollar, up until the $300,000 pool of funds is exhausted.  There's even a special match for donations to the Carnegie Library System, if you're so inclined.  If you're looking to give, it's a way to make your donation have an even bigger impact.
(h/t Stephanie)
4.  As far as parody Steelers songs go, well, this one WINS: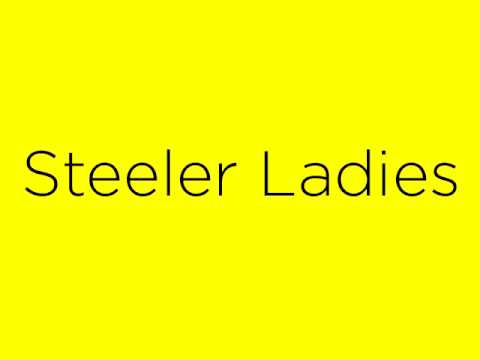 (h/t Lisa)
5.  Vikings coach Brad Childress dressed in drag for the team's flight to Pittsburgh as a "reminder to his players, which entered Sunday at 6-0, that they needed to block out pressure as they girded for a test against the Steelers."
Apparently he wore a dress, pantyhose, a wig, and lipstick.
Somewhere, Jeff Reed just read this and said, "I'd hit it."
(h/t John)
6.  Speaking of, here's Jeff Reed's billboard for that psychologist we discussed last week:
Here's a fun game: try figuring out which of those issues Skippy Skeeve is representing … because if the answer is "Athletic Performance" … HAHAHAH!
(h/t Pittsburgh Tom)
7. Please, dear readers, stop emailing me this story because I can't be gut punched like that every twenty minutes.
8.  Giveaway tomorrow!  Woo!