Yesterday at the Pitt/WVU basketball game, things got out of hand when WVU fans began throwing things onto the court, at one point hitting a Pitt assistant coach in the face with a coin, prompting the WVU coach to ask for some, you know, CLASS: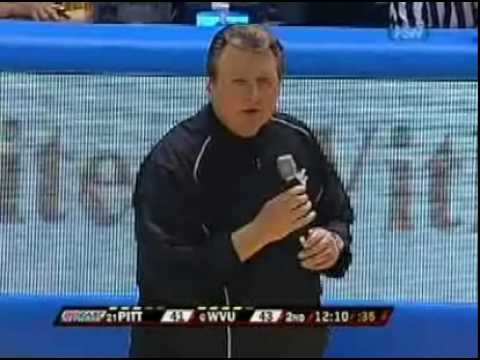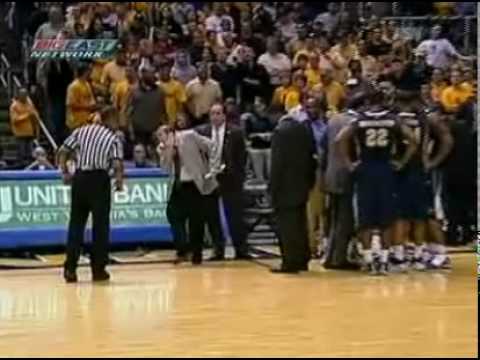 If you take to twitter to see what fans are saying, some WVU fans are claiming that their sister's boyfriend said it was a Pitt fan that threw the item at the Pitt coach.  Other WVU fans are saying that Pitt should suck it up because things like this happen all the time and it's no big deal.
Pitt fans are pissed and rightfully so.  But some are taking it WAY too far:
If your response to WVU fans' lack of class is to TRUMP it with even more classless behavior, you really lose any right you had to be angry in the first place.  This is like going to the trailer park and shouting, "OMG.  YOU PEOPLE HAVE NO CLASS!  LOOK AT YOUR TOILET IN YOUR YARD!  LOOK AT YOUR SHEETS IN THE WINDOWS!  LOOK AT YOUR MANGY DOG!  I'M GOING TO GO NOW AND MAKE OUT WITH MY SISTER IN THE BACKSEAT OF MY TRUCK! YOU KNOW, THE TRUCK WITH THE GIANT CONFEDERATE FLAG ON IT?! YOU STAY CLASSY, LOSERS!"
Here's a question.  Why can't Pitt fans say, "Yeah, you beat us pretty soundly.  In fact, I would go so far as to say that you SPANKED us like a dominatrix hooker, but a lot of your fans were assholes and that is NOT okay," and why can't WVU fans just say, "Yeah, our fans got out of hand and I'm not proud of them, but holy Lord, did we smite your asses like a plague."
There's nothing wrong with saying either of those things because they are BOTH true statements.  And rivalry should be fun.   Rivalry is going to a Steelers game with a Browns fan and talking smack to each other the entire time.  Rivalry is getting up in someone's face and shouting, "HAH!  Suck it, loser!" and then buying that guy a beer.
Life is way too short–  There is way too much suffering– There is entirely too much tearing down and falling down in this world to take something like a basketball game so seriously that you throw things, chant obscenities, throw out homophobic slurs, or wish anyone dead.
And Pitt fans, WVU is coming here on February 12th for a rematch.  On our turf.  Show them that you're better than foul-mouthed, coin-throwing clowns.  Show them your Pitt pride but do it in a way that makes PITTSBURGH proud. Don't take the bait no matter how delicious and squiggly and chock full o' guts that worm looks.
Ignore the worm.  Savor the win.  And do it with some class.
(h/t Mikey and Big Bob)