1. DID YOU LIVE?!  DID YOU EAT YOUR PETS?!  DID YOU SURF THE GIANT WAVE OF SNOW?!
All kidding aside, holy thundersnowing fog-freezing blizzard, Mother Nature!
What was predicted to be 6-10 inches of snow turned out to be the fourth worst snowstorm in Pittsburgh's history.
As my friend said:
Somewhere, Jeff Verszyla is hunting my friend down, Demetrius Ivory is playing it cool, but he's already made some phone calls in retaliation, Joe Denardo is digging out his nunchucks, and Julie Bologna is all, "Does this look sparkly enough?  Is the puce clashing with the magenta or is maybe the fuchsia polka dot pattern clashing with the maroon stripes? Maybe I should take the leopard-print cami off?"
I kid.  I love the weather people here in Pittsburgh.
Forecasting weather is not an exact science, so just once, wouldn't it be awesome  if a weatherperson got up in front of a very confusing looking map and said, "Guys, I just don't know.  I DON'T FREAKING KNOW!"
2.  I ran out of milk on Saturday and believe you me, the irony was not lost on me.  That's what I get for making fun of people who panic. I think God hexed me for that because a gallon of milk usually lasts me a few days, but this magic gallon of milk was gone in double time.  Well played, God.  Well played, indeed.
3.  But if you think Pittsburghers panic, those in Washington D.C. go batshit crazy.
4.  Speaking of batshit crazy, but in a good way, I adore this AccuWeather.com meteorologist that Tall Cathy at 96.1 found: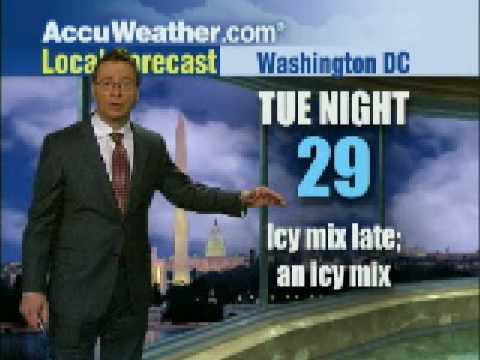 SNOOOOOOOOOW DAYYYYYYYYYYYYY!
5.  A conversation:
Me: You need to shovel the grass.

Him: QUE?!?

Me:  The grass.  When you're done digging my truck out and shoveling the sidewalk, I need you to shovel a space in the grass for the dogs to go.

Him:  You want me to shovel the grass?!

Me: They haven't pooped in a day and if you don't shovel them a space to do it, they'll poop in the house.

Him: They better not if they know what's good for them.

Me:  Would YOU poop if it meant you had to stand naked up to your genitals in snow?

Him: [blink] [walks away]

Me: [calling after him] Hey!  Say focus for me!
I win.
6.  My son, yesterday after getting in the car after a Super Bowl party.
"My favorite season is Summer, then Spring, then Fall.  When are we going to Mexico?"
7.  Do you ever watch Bridezillas?  That show that showcases brides who scream things like, "MY LIPSTICK IS BLEEDING, YOU SON OF A BITCH!" or "MY BOUQUET WAS SUPPOSED TO HAVE SIX BIRDS OF PARADISE AND FIVE WHITE ROSES YET I SEE SIX WHITE ROSES AND FIVE BIRD OF PARADISE.  I WILL CHOKE A BITCH!" or "DIE, FATHER!  YOU TOO, SISTER MARY CLARENCE!"
Here's a nice contrast to that. A Pittsburgh bride whose winter wedding was thrown into chaos by a storm.  She maintains her calm and keeps things in perspective.
I love everything about the article.  I love her family.  I love her Dad.  I love her.  I love how beautiful she looks with her new husband.  I love the military aspect of it.  And I really want to see her diamond snowflake necklace.
Hugs to her.
8.  Mayor Lukey was stranded in the Laurel Highlands where he was celebrating his 30th birthday.  Too bad he wasn't around to see just how badly he lost the war against snow.
9.  Good news!
SNOW SEX!
That sounds … cold.  And shrively.