Ladies and gentlemen, may I present to you The Awesome?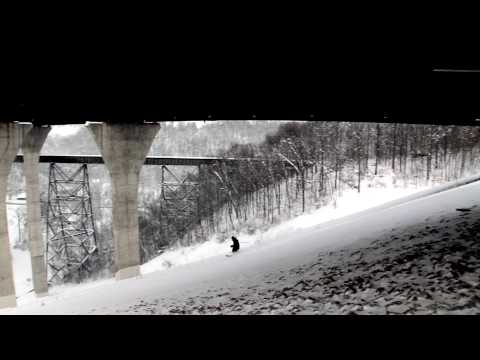 A few things here.
Whoever these guys are, they are my new fake YouTube boyfriends, joining my fake Twitter boyfriend @sween, my fake TV boyfriend James Roday, and my fake gay TV boyfriend Neil Patrick Harris.
My fake boyfriends are not to be confused with my very real self-united husbands.
The reason these guys are my new loves?  They saw the snow storm and instead of doing what I did, which was WAH! [moan] [bitch!] I'm dying alive! (tm Jaromir Jagr) [moan] [shiver] [whine], they went out, saw the beauty of the storm and they made a lasting memory.
I got the same feeling watching this video as I did when I first saw the Point Park students dancing.  Inherently, they were doing the same thing — interpreting an event in a way that made me love my city more.
They're the next Awesome Burghers and their crowns are in the mail and by crowns I mean a letter in which I invite myself to go with them next time so I can show them how much I rock at sucking at skiing, n'at.
(h/t my butler who found it via Christina Schulman)