Giant tip of my cute little hat to the boys over at the Kiss Morning Freak Show for this clip of Regis Philbin talking about how he wants the Pirates to win this year, and then Kelly Ripa takes that ball, drops it, picks up a football and runs with it in the wrong direction by turning the conversation to the Pittsburgh Air Mall.
Hey Kelly, WE'RE TRYING TO TALK BASEBALL HERE.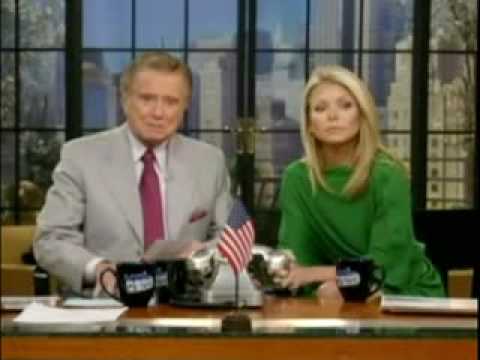 Now, I would like to say three things.
1. This is still the year even though we lost yesterday because Charlie Morton spilled his suck all over the pitching mound.
2. Regis says, "Every time they get a good player, like Jason Bay, they lose him…"
Um, we don't lose our good players, Reeg. The Buccos management is not running around the clubhouse all, "Have you seen Jason Bay?  Freddy Sanchez? Nate McClouth?  I left them right here and now they're gone.  Check the closets!"
The management traded those good players away because the management has dollar signs for brains.
3. Let me be clear about this, my love for the Pirates this year in no way at all negates one little iota of loathing I have for the Nuttings and their special brand of baseball team mismanagement.  Suck doesn't even BEGIN to describe them. We'd need to invent a new word. Let me do that right now. Hang on.  Suckharm. Suckerosive. Suckplosive. Diticklable. Despicsuckosity. Offensuck.
Pick one.
My hope is that the Pirates can win this year in SPITE of the Nuttings, because they sure as hell aren't going to win because of them.