Have you guys seen this video yet? In much the same way the Urban Skiing video was more than just a video of some guys skiing in Pittsburgh, this video is much more than just 19-year-old Mt. Lebanon native Joe Gillen skateboarding in downtown Pittsburgh. It feels like watching an ode to the Burgh and it hit me in the heart something powerful.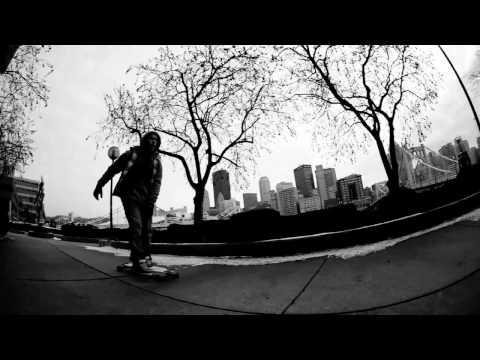 The Post-Gazette wrote about the video yesterday and I'd just like to ask the P-G web people a question: Why couldn't you just link out to his actual video instead of only telling people to go search YouTube? GET WITH THE AUGHTS!
"Skateboarding, it's a great outlet for expression," Mr. Gillen said. "Unlike other sports, there's no right way or wrong way to skateboard."
Actually, there is a wrong way to skateboard and if you'd ever like a demonstration, I'd be happy to give you one provided you pay for the ambulance trip I'll need after I accidentally impale myself on something pointy.
It's true. I'm no good on ice or on wheels. Once, in my early twenties, I got it in my head that I was going to become a kickass rollerblader. I bought roller blades and I headed down to the local high school where I spent 40 minutes on my butt, 5 minutes upright and 5 minutes stopping the bleeding with fistfuls of grass.
Inner-ear thing.
(h/t Joe's proud big brother Mike from Burghertime)