All right, you pigeon lovers, and I'm looking at YOU, Sally Wiggin, you might want to bloop-bloop-bloop to the next post because it's about to get all MWAH-HAHAHAH LOOK AT THE FRIED PIGEON up in here.
I've been on the receiving end of so many awesome pigeon emails over the last two weeks that I cannot hold back any longer.
1.  First up! Considering the hate mail and comments I get for even JOKING about kicking, tasing, beheading, or dewinging pigeons, I am going to assume that all the people who wrote, filmed, and starred in this commercial for Subaru are now dead at the hands of PETA: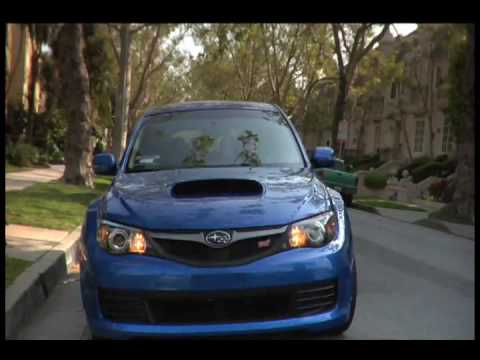 I never knew what those hood openings on those kind of cars were called, but from heretoforeeverthereafter, I shall call them pigeon-suckers.
My next car is going to have a world-class pigeon-sucker on the hood. And I'll bait that sucker with stale french fries.
(h/t Dave)
2.  The Subaru Pigeon-Sucker car is not to be confused with the Ford Sportka Pigeon-Swatting car.
(h/t Liz)
3. I guess what I need is a hybrid car. A car that sucks the pigeon into the pigeon-sucker, beheads it, and then swats the remains onto the street.
I'm going to be a billionaire.
[runs to the patent office]
4.  I see you there. You, there. The one writing the "You're starting to be disturbing" comment.
5. Here's a headline that is NOT FAKE and not from a fake news source:
Awesome parts of the story:
The pigeon is being held under armed guard, because you can never be too careful with pigeons.
"Officials directed that no one should be allowed to visit the pigeon, which police said was possibly on a 'special mission of spying.'" But did he get his one phone call?
The pigeon is being held in an air-conditioned room. God forbid he break out into a sweat and PETA release a strongly worded press release about the inhumane treatment of pigeons by India.
"Senior officers asked to be kept updated on the situation three times a day." Oh, to hear those updates. "Yeah, just letting you know that the pigeon shit." "Me again, pigeon shit again." "The pigeon is refusing to eat the stale french fries we gave him. I think he might be starving himself." "I know you only asked for three updates, but I thought you'd like to know that the pigeon shit again."
(h/t Lori, Andrew, Nancy, Kamie and all the peeps on twitter who sent me the link)
6. And finally, feast your eyes on this!
That's not a chicken wing. Look closely. See the head looking up yonder to the sky? See the eye?
Reader Sarah was served this fried pigeon dish twice while visiting China and wrote to me, "Imagine my delight in seeing the agony in their beady little eyes." And you guys thought I was disturbing.
Also, do you suppose this is what they do to pigeons who are executed for spying?