According to Mikey and Big Bob, Andrew Stockey's sexy snack slip-up landed him as the "Freudian Slip of the Day" on the Jay Leno show last night.
Since it was posted by the boys over at 96.1, the clip on YouTube has garnered almost 50,000 hits and was featured on Sports Illustrated's website. And now Jay Leno.
FAME for saying "sex."
Somewhere, Wendy Bell is scheming on how she can accidentally have a slip up of her own.
"Our top story. Check it out. The state is looking to raise blow job taxes … I mean GAS taxes…"

"A man was arrested last night when he brawled with tits … I mean police.


"Next at five, we test out sex sex SEX SEX SEX SEX SEX! … I mean The Shark Vac."
Or, barring that, she could just fall asleep on camera to earn 147,000 hits: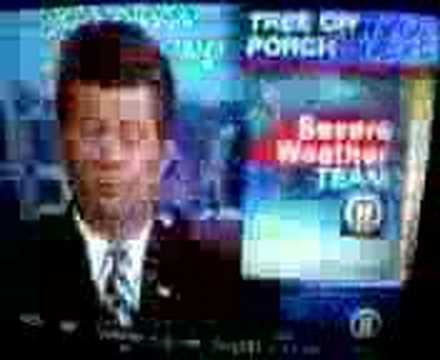 I love it that he's sleeping while the text by his head says "Power Outages."
That's church.