1. I'm super excited to be having a date night and trying out the new Pittsburgh restaurant Salt of the Earth this weekend. I'm also a little intimidated because I don't know what some of the stuff on the menu is.
Naked goat cheese? Gribiche? Fig kanji? Daffinois? Are they making stuff up?
And does naked goat cheese come from naked goats?
Everything I've heard about this place is that it is outstanding, so I can't wait. I'll do my best to act all classy n'at.
Maybe I'll learn something, like what the heck epazote is. It sounds like the Spanish word for shoe.
Donde estan mis epazotes?
2. Jim Shearer is rocking another kickass Burgh shirt in his latest installment of Yinz Luv 'Da Stillers.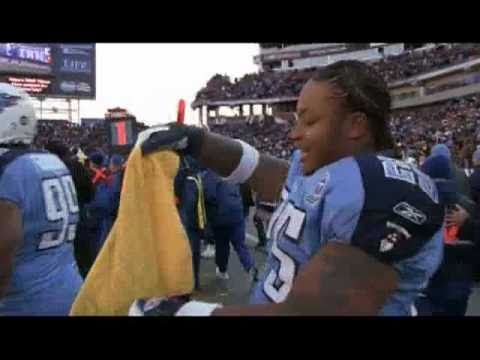 I felt a little dirty watching his cat Bat-Bat rub the minature Titans helmet on her genitals. At least that's what it looked like she was doing.
3.  The Frick, the Carnegie Art and Natural History museums, and the Heinz History Center will all be free on the September 25th. Go here to print your ticket!
(h/t my dad)
4. Reader Jaime wrote, "This Fathead should have been the Steelers Mascot."
I agree!
The scary thing is I think that's what they had in mind when they began creating Steely McBeam, but somewhere along the way, STEAMROLLER became THE CONSTRUCTION WORKER IN THE VILLAGE PEOPLE.
Give me an EFF!
5. I had no idea that the History Center had a John Challis display up. Thanks to reader Eric for the pics!
6.  My father emailed me this picture. LOL.
7. You designers out there have until Friday to design some fashion or fashion accessories out of newspapers to benefit Pittsburgh's Make a Wish Foundation.
Items will be displayed in store windows in Monroeville Mall.
I'd love to see a necklace made out of newspapers.
8. A local mother who has a child with Down's Syndrome is trying to raise the funds she needs to begin production on a line of dolls for children with Down's, dolls that look like them but that also help them with basic skills:
These dolls are going to be approx. 23″ tall with changeable clothing that stresses occupational therapy skills such as zippers, velcro, buttons, ties and snaps. Also, in conjunction with CreationEngraving.com, each doll will come with a personalized T-shirt that says "My Best Friend." and the child's name.
The clothes for the doll will be a bit roomier, so that the child will not become frustrated trying to dress the doll.
That's so touching, I might cry.
Here's more info on how you can help fund this project.
(h/t Brianna)