As you are aware, if I handed you my iPod, you would scroll through the songs on there, sit down, and have yourself a merry little belly laugh.
Here's the first several that come up on shuffle, just to give you an idea:
Alanis Morissette, Uninvited.
Phantom of the Opera Cast, Phantom of the Opera
David Cook, Life on the Moon
Glee Cast, Take a Bow
Breathe, Does She Love That Man
Carrie Underwood, I Told You So
Are you done laughing?
My point is, I'm a musical dork. I like dorky music. My iPod is filled with dork words set to dork melodies filled with dork violins. Lots of country music dorks, too.
As a general state of being, I don't "get" hip-hop music that much. I mean, yeah, I was all into Gangsta's Paradise back when Michelle Pfeiffer was schooling young dangerous minds, but I'm not one to spend much time listening to n-word-filled raps about hoes and bitches and weed and shizzles and whatever expensive champagne is currently the must-have of the hip-hop world. I'm more of a "my girl left me and mah truck it broke down the raiiiin. You can blame the pain, but yah can't," or "honkey tonk badonkadonk" kind of girl.
To each his or her own.
So imagine my surprise that this song by Pittsburgh's own Wiz Khalifa, Black and Yellow, is now stuck in my head.
And the video is filled with Pittsburgh goodness and there's a DJ Bonics sighting at 2:37. And as the boys at the Freak Show pointed out, LaMarr Woodley is in there too!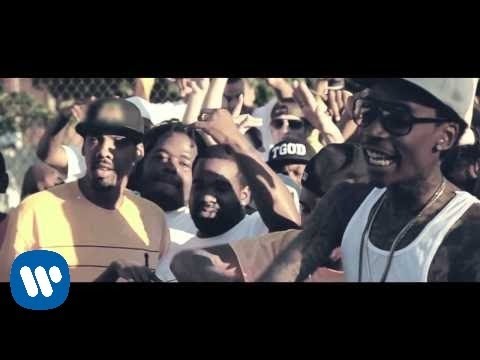 It's catchy as heck, and I've already caught myself doing the dishes all, "Yeah ah ha, you know what it is, everything I do, I do it big."
[throws signs] [flips through a stack of ones] [guzzles coffee]
Also, someone feed that boy a sandwich. His thigh is as big as my arm. Sheesh.