Hey, I don't beg you often unless it's about orphans or sick kids and this one is about orphans.
ORPHANS! Helpless babies with no one to care for them but Jamie and Ali McMutrie.
You might not know that I am on the board of directors at Haitian Orphan Rescue and that's why along with fellow board member Jonathan Wander, I've taken a pretty active role in planning this year's Ti Kanaval.
Remember Ti Kanaval? That's the fundraiser for Jamie and Ali that I first met them at just weeks before the earthquake hit Haiti. Here's a picture from the night I met them at Firehouse Lounge.
(Yes, shut up. I realize I look ridiculous. "A nun going grocery shopping" is how I described it. This year, I'm going to look better.)
This year, we're holding the event at Whim on November 13 and thanks to Whim and VIP Manager Kevin Salmen, it is promising to be an amazing and fun night and I want you to join me there. Jamie and Ali will be coming home from Haiti for the event and I'm hopeful that they'll be pleased with what we've done for them.
Tickets are cheap. We're talking $10. That's it and it includes a free drink and a raffle ticket for tons of great prizes and live music!
The website is live now and has all the details and a link out to Eventbrite to buy your ticket.
What I'm most excited about:
The awesome people that are coming. I'll provide a full list of local celebrities who will be there as soon as I'm done stalking and hounding them and emailing them and threatening them with loaded pigeon cloacas.
The VIP hour from 5 – 6. For $30 you can upgrade your ticket to hang out with Jamie and Ali at a meet n' greet, and you'll get TWO drinks free and five raffle tickets.
The dessert table. DESSERT TABLE. Free desserts! Piled high. DESSERTS.
The auction items. We'll be posting a list, but trust me, some really great stuff.
Raffle baskets. Our good friend Vivian Lee Croft has been a force and has secured raffle basket items from places like Henne Jewelers, Cardamom Press, Carnegie Museums, Mattress Factory, Venture Outdoors and more! I'll post a list on the site soon.
Music. Have you guys heard of Punchline? Fantastic local rock group who is donating time to play a set at the event for Jamie and Ali. First, this guy on the far right? Looks totally familiar and I can't figure out why. It's driving me nuts. Maybe he looks like a famous person? I don't know.
Beyond that, great music. Here's their latest called "21 Forever" from their album Delightfully Pleased: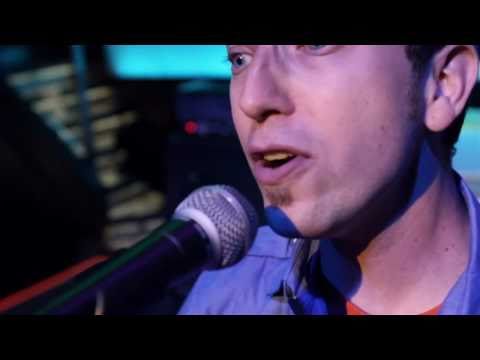 Catchy!
Our emcees for the evening? The pride of Pittsburgh, Mikey and Big Bob!
So, check out the site, click on Eventbrite, and buy a ticket! For me! For Jamie and Ali! For the KIDS!
I'll see you there. I'll be the chick that doesn't look like a nun out to buy some Preparation H and the jumbo pack of Depends.