I love flash mobs. I already told you this. Remember that G-20 flash mob by Point Park? Let's watch that again and give ourselves some joy on this dreary Burgh day.
Loved that. Still do.
In partnership with the Secret Agent L project, Point Park had a flash mob last week in Market Square and I wanted to be sure you saw it.
I didn't get to go, even though I was tipped off, because that was a day of meetings.
Have a watch.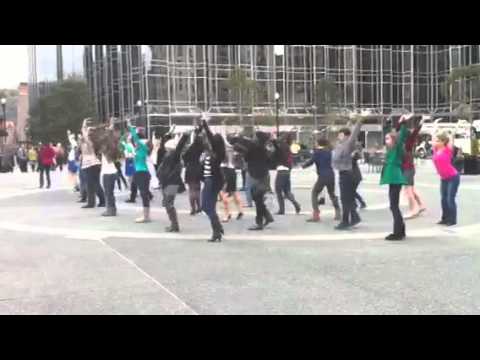 I love Point Park students.
Someday I want to be in a flash mob, but since I can't dance, I'm guessing it will have to be one of those ones where everyone strips on the subway or thousands of Santas mysteriously show up in one place.
GASP! A dancing jello-bellied Santa flash mob for Christmas! Make it happen.