Yeah last night's Pens game against the Canadiens sucked. Because losing in a shootout SUCKS.
However, there was one play by Evgeni Malkin that made the game worth watching.
You know that paddle with the ball attached? Is that called a paddle ball? You know, you smack the rubber ball up and down on the paddle. Providing yourself with hours of enjoyment?
Geno basically did that with a puck, while surrounded by Habs, while skating at a high rate of speed. I'm not the best judge of speed, but I'd estimate he was skating about 178 miles per hour.
If he had put this puck in the net, it would have been the greatest goal scored in the history of hockey. In my humble opinion.
So. To sum up. Malkin. Paddle ball. Surrounded by Habs. 178 miles per hour. Almost the greatest goal ever.
Hope I didn't talk it up too much only to set you up for disappointment.
Here's the clip!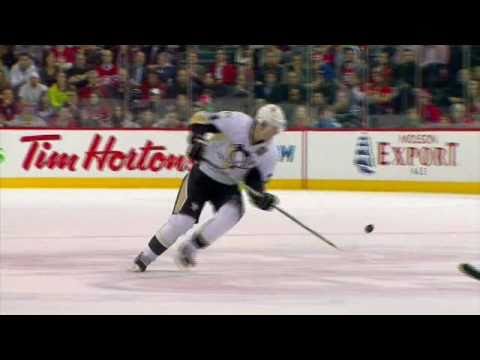 Geno may not be the most attractive man on the earth, but he is a thing of absolute breathtaking beauty on the ice.