1. If you're on twitter, perhaps you could take a second to give a virtual hug to Burgher Maria Connelly, who lost her son Christian to cancer last week. He would have turned ten today.
You can read all about the little guy here, including:
Christian maintained his fighting spirit even after being diagnosed with brain cancer in January 2009. The fourth-grader at Brookline K-8 didn't complain about his surgeries or rigorous treatments, and his condition made him determined to become a brain surgeon when he grew up.
You can send a tweet to his mother here and let her know you took the time to read about her brave son.
2.  Well, it wasn't shirtless sexhair, but still … Kris Letang named the most improved player in the NHL by Sports Illustrated:
If he threw up, he had to scramble to try to rehydrate before skating. Amazingly, he's never missed an NHL game with a migraine. "I was dying to play, so I didn't complain about headaches," he says.

Letang began taking a new medication last year but still had one bad episode before opening night when he ran out of pills. Afraid to drive home, he slept at the rink after the morning skate. "I need the room completely dark," he says. "Otherwise when I wake up, it's like someone is pressing on my eyeball and I see blurry colors that move around." He still undergoes brain scans twice a year.
Considering I can't even climb a flight of stairs with a migraine, and he's playing hockey with them, I realize now what a puny human I am.
Well, I realized it when I pulled an abdominal muscle during an especially violent sneeze, but this just solidifies it.
3. Speaking of the Pens, check out this Make a Wish Facebook photo album from when Sid, Geno, Sexhair and others took the time to bowl with some Make a Wish kids.
Athletes + sick kids = my heart turning to a puddle of goo.
4.  Courtesy of my good friend Jonathan Wander who got it from his good friend Chris (@stavorous), check out what happens when you unsubscribe to Groupon, which was founded by a Burgher, Andrew Mason.
LOVE IT.
5. Slate's Tom Scocca with one of the most amazing descriptors of Ben Roethlisberger since The Duke of Fug and The Earl of Gross:
"Roethlisberger is the most useful kind of stupid: too dumb to doubt himself."
Bravo!
(h/t Lea)
6. The Pie Place is celebrating National Pie Day … with FREE PIE!
In celebration of National Pie Day, The Pie Place will be practicing "Random Acts of Pie-ness" by giving a free pie to every 15th paying customer over 18 years of age on Saturday, January 22, 2011 from 11:00 a.m. to 3:00 p.m.
I've had their wares as they donated a huge bunch of deliciousness to Ti Kanaval and I ate more than several.
Divine.
And low fat, too!
Okay, I made that last part up. Don't tell my ass.
7. Kellee Maizee, City of Champions.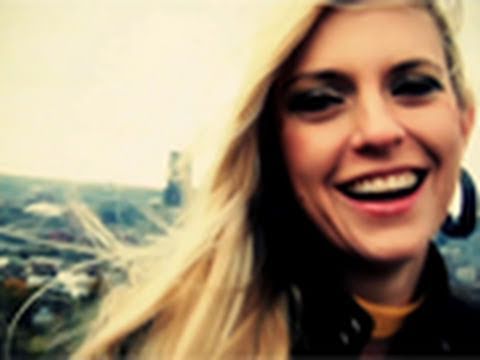 Someone be a dear and help a deaf girl out; get me the lyrics to this.
Regardless, the video is a beautiful tribute to the Burgh and was clearly filmed before all this damn snow.
8. Apparently Tim Benz has picked the Jets to win on Sunday.
So, like, we're running him out of town, right?  I don't care if he IS related to Julie Benz.
You get the pitchforks and I'll get the torches, angry pigeons, and wet, icy Terrible Towels for snapping.
9. Speaking of pigeons, this story was first emailed to me by Randy Baumann who was sure he would be the bazillionth person to send it to me. Nope. He was the first.
THEN a bazillion of you sent it to me.
Police in Colombia have arrested a pigeon that was struggling to fly over the walls of Bucaramanga prison with 1.6 ounces of weed strapped to its back. A police commander called it "a new case of criminal ingenuity."
What the hell kind of puny pigeons do they have in Columbia that they can't fly with 1.6 ounces of weed strapped to their backs?
I've seen more than one pigeon here in Pittsburgh that could clear a prison wall with a kilo of coke and a fat baby strapped to its back.