1. And now for my next trick, I am going to hold my breath until that thermometer hits $10,000.
[inhale]
2. I have GOT to get me some more lung power.
Pretend I'm holding my breath. My life rests in your hands.
Don't let me down. I want to live.
3. Here's a new way to predict the outcome of Sunday's game.
Steel.
Versus cheese.
Had to pause this video several times because I was laughing so hard.
I wonder what they would have done had we been up against, say, the Cowboys.
Watch out, Naked Cowboy!
4. Sunday's game doesn't start until the evening hours, so if you're looking to throw some good karma out into the world before kickoff, consider stopping by the Highland Laurel Gallery in Beaver for their Haiti: The Rising exhibit which will feature many of the pictures Team Tassy took in Haiti.  On Sunday, Tassy, who is recovering here in Pittsburgh following his surgeries, and his lifesaver, Ian Rosenberger and some members of Team Tassy, will be there.
Do you realize how rare it is to call someone a lifesaver and LITERALLY mean life saver? Your husband brings important papers to you at work that you left at home and you say, "Thank you. You're a life saver."  But to meet a person, not a doctor, who saw a young man in a third world country dying from a treatable tumor, and said, "We're going to get that taken care of?"
Very rare.
Go give some pats on the back!
5.  My husband was in Cancun for a few days visiting his parents (yes, having in-laws that live in Cancun is pretty freaking fantastic), and snapped this picture of what used to be Pat O'Briens (where I met my husband!) and is now an empty storefront. The owner, though, found a use for the outside of the building. Steeler shrine.
That's a terrible pic, I'm sorry. I'll try to get a higher res version of it from him. But, yeah, how awesome is that?
I bet there's not a single Casa de los Quesos sign in all of Mexico.
Except maybe on an actual cheese store.
6.  My interview with the Twerrible Towel team is up at Pittsburgh Magazine.
Go read about how they came up with the idea and how they made it all happen.
And see what the answer to this question is:
Do you have to kill me if you tell me this? Where is the Twerrible Towel? Your kitchen? Your bathroom? Your office? A secret bunker?
Five Questions for … Tim Ruff will hopefully be up today!
7.Tim Ruff's Walking in Pittsburgh has 76,000 views. Whew.
8. The first episode of the Baristas is up and CAPTIONED. Like, REAL captioned! Not, hey, let's let the computer try to figure THIS word out, but, CAPTIONED!
I love Justin Kownacki for doing that.
And who is this Lacey Fleming girl?! I think I love her too.
I'm going to go cry now. I'm so happy.
Also, "Just tell him it's decaf. [to the store patron] IT'S ALL IN YOUR HEAD."
LOL.
My new favorite show.
9. I forget to post this yesterday because, BUSY DAY, but if you missed the goalie fight at the last Pens game …
I need to pause a second to say, GOALIE FIGHT. Two words so rarely put together.
Brent Johnson versus the Islanders DiPietro in defense of DiPietro's hit on Cooke.
See who wins. With one punch.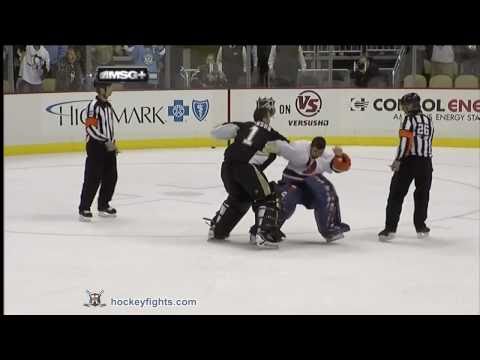 This is the best thing I saw on the internet right after that fight.
That's church.
10. Today is Steelers Head to Toe day for our school district. Actually, it's been various Steelers Days all week. I ran out of black and gold stuff to send my kid to school in, so today was repeats.
But check out my nephew.
He wins today.
11. Finally, snapped in Mexico City's El Angel Square by my facebook friend Carlos, who is my husband's REAL friend:
Wow. Abrazos y besos to them!