The first step to recovery is admitting you've got a problem and I have got a big problem. I AM the problem.
Call it optimism. Call it hope springing eternal and making me drink the hopey/changey Kool-Aid. Call it aiding and abetting and enabling.
I am excited for Pirates baseball.
The team that lost 105 games last season. The team that at some point in the last eighteen years stopped trying to be a winning team and instead became content to be a stepping stone to a winning team. The team that raised some ticket prices this year despite it all.
THAT team? Has me excited because they're down there in Florida working out under a warm yellow sun with a still-perfect record for the 2011 baseball season.
I know. That kind of optimism is truly pathetic.
They smack me and they hurt me and they crush my dreams, and yet I come trotting back into their arms like a puppy that just took a newspaper to the nose and just wants to be loved.
Things I'm excited about:
1. Maybe Charlie Morton won't suck so hard this year and can make the roster armed with his new perspective after his time in the Dominican, and show everyone that last year's abject suck was a fluke.
Also, via Tall Cathy, check out Charlie on the guitar being all croony and sexy: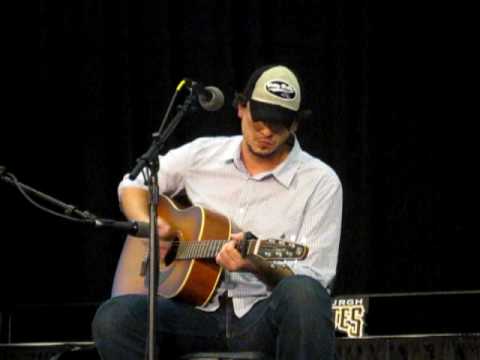 2. Joe Beimel = Wild Thing?:
3. It is very unlikely that the Pirates will lose MORE than 105 games this year. VERY unlikely. She writes with gross hopey/changey optimism.
4. Maybe we won't let an opponent score 20 runs without scoring maybe ten or fifteen of our own.
5. Maybe we'll beat the State College of Florida Manatees in a decisive fashion!
6. Opening day! Where if I don't get drunk on hopey/changey, I can get drunk on beer.
In my defense, I'm not going so far as to say this is the year again, because look at the giant bite marks on my ass from last year.
But I hope it could be the year.
Maybe it will be the year.
[blink]
THIS IS THE YEAR!
Damn.
Which way to rehab?