1. Remember when Fahrvergnügen was a thing?
Here's something else I wonder if it's still a thing — The Pittsburgh Power.
Is it terrible that it's already fallen off of my radar after such an enjoyable franchise opener?
Here's something else I wonder — do you think Brett Favre calls his penis Fahrvergnugen?
These are my deep thoughts for the day. The remainder of my thoughts will be much sillier.
2. Ben Roethlisberger granted an interview to Ed Bouchette about his upcoming nuptials and I know because my Google reader exploded with all kinds of news items from all over the country because BEN ROETHLISBERGER IS TALKING ABOUT HIS UPCOMING WEDDING.
This is Big News.
Morning take: Roethlisberger's wedding will take place on July 23, which is one week before Pittsburgh's training camp. This is another step in the right direction after two tough years for Roethlisberger off the field.
Man, that almost sounds like they're calling it a PR move.
Farrior says he was surprised to hear Ben got engaged.
I heard he was dating a girl. When I heard they were getting married, I guess they were dating longer than I thought."
And they were. They've been dating on and off since 2005, according to Ben.
Goodness. He has found himself one tolerant chickadee.
Finally:
Guests will be asked not to bring gifts but make donations to Mr. Roethlisberger's foundation. He will give any gifts to Ronald McDonald House and Children's Hospital of Pittsburgh of UPMC.
Now that's the Duke of Fug and Earl of Gross I've come to love/hate. Always doing something to climb up a notch on my list. Bravo!
3. Do you know what happens when I start a post in the morning asking if the Pittsburgh Power is still a thing? I come back in the evening to finish it and voila! The Pittsburgh Power is still a thing!
Pittsburgh Power cornerback and former University of Pittsburgh football player Bernard Josh Lay Jr. has been charged with drug offenses in Aliquippa.
[golf clap]
4. Next time someone disses the Burgh all, "It's in the middle of NOWHERE and nothing ever happens there but corn-shucking and errant goat-chasing," you can respond with, "Yeah. SO'S YOUR MOTHER."
Wait. No.
You can respond with, "Yeah, well, Pittsburgh recently set the flotilla world record."
If you're brave, follow that up with a booyah, and the definition of flotilla.
5. Wiz Khalifa is Pittsburgh's no more, in a sense. He's truly hit the big time with his major label debut Rolling Papers. A recent Spin review of a concert included, "Khalifa's perseverance had paid off, and he was taking his star turn with the same casual charm with which he'd hand-built his career."
However, Pittsburgh's Mac Miller was afforded no such kindness:
Miller's beats are flimsy, his rhymes elementary, the sort of cliché windmill you'd expect from a scrawny white kid who seems to subsist only on weed, cereal, and cartoons.
Oh, OUCH.
SOOOOOOON.
It's funny for about three pictures, then you start to worry about nightmares. Then you see the pigeon.
Then you poop your pants. Amen.
(h/t Mike the Butler Woycheck)
7. Wexford's own Christina Aguilera says Pittsburgh didn't nurture the arts when she was growing up:
Where I grew up, it's a very sports-driven town, which, if you're there, you know. The town I came from was very sports-driven and there wasn't a whole lot of support for the arts, in my experience. It wasn't until I went to, I think, the Mickey Mouse Club where I was first able to, I felt, breathe as a kid who loved performing and singing … and dance.
OMG. Christina Aguilera just made a Pittsburgh < Mickey Mouse Club comparison, didn't she?
I'm curious to know what those of you who work or perform in the arts here in Pittsburgh think of what she said.
8. First, if you've never seen it, go watch Roberto Clemente get his 3,000th hit.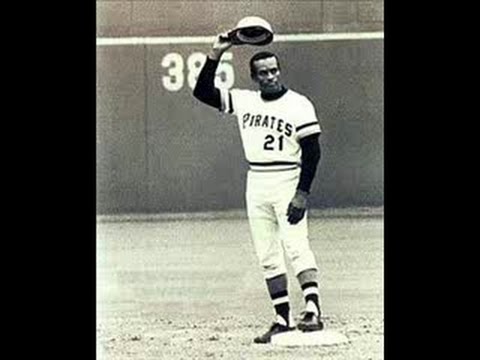 Then click here to see an amazing tribute to that hit done in comic book format.
If they ever invent time travel, I'm going to go watch that hit happen.
And then I'm going to go back to when Satan was inventing the pigeon and I am going to bitchslap the test tube out of his hands.
Then I'm going to go back to when Satan was inventing the Check Engine Light and I'm going to throat punch that bastard.
[awkward Kung Fu time traveler moves]
I'm here to serve. You're welcome.
(h/t Charles)