1.The Cirque tickets giveaway is completed with comment #65 chosen by Random.org (have emailed the winner but haven't heard back yet). It seems that the most common answer was that you wanted to be able to dance without looking stupid.
I can relate.
When I start dancing in my kitchen, my daughter usually gets upset and screams, "MOMMY. YOU GOTTA STOP THAT."
And if I don't, she cries.
My dancing MAKES HER CRY.
Beat that.
2. The other day I was watching a tied Buccos game (hold your pearls, we lost) in the 10th inning and in the span of like three minutes I watched Ronny Cedeno hit a ball down the third base line, assume it was going foul, stop running part way to first base, and then stand there stunned because the ball was not foul and his out ended the inning, and then a minute later he bobbled a throw to him at second, which was thrown after it was overrun by the outfielder whose name is escaping me right now probably because it knows if it enters my brain space, I will bitchslap it back to oblivion, and this was all followed by a wild throw to first allowing a runner to advance to third and then a wild throw by some other name I can't remember to home allowing a runner to score the winning run.
I blame Ronny for all of that because he started it.
But …
That's gross.
3. Cyril Wecht has informed Dan Onorato that he wants his old job back.
Someone should inform Cyril Wecht that he's eighty-years-old.
Was that ageist? [shrug]
Also:
County Executive Dan Onorato (ahn-oh-RAH'-toh) must name a medical examiner because Dr. Karl Williams' five-year term expired in December.
Crap. We're back to this again. I thought it was ON-oh-RAH'-toe?
4. ESPN writer Thomas Neumann was pulling for Skippy Skeve to get the Madden 12 cover.
I know he's joking, but seriously how fantastic would that have been?
Someone mock that up. Put some sluts on there. Big ones.
(h/t George)
5. RiverLife asked some Burghers about living in a river city and then they made an amazing animated video of one of the stories.
Emily's animated story is a work of art, particularly the part where she puts her toes in the river and then fireworks explode overhead.  The animated Fort Pitt Tunnel exit is awesome too.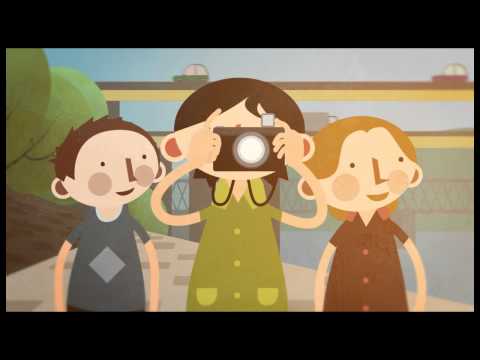 You can upload your story to YouTube and it might be selected to be animated next.
I'd like to see them animate that time I was on the PNC corporate rowing team and I did what's called an "over-the-head crab." It basically looked like this.
That was awesome in a painfully embarrassing kind of way.
6. If you love birds (hold your pearls, I don't), then you'll love this new contest the Aviary is holding called Best Birdhouse in the Burgh, in which various age groups are charged with building sturdy birdhouses for one of four categories.
Here's the cool thing. In addition to other prizes like lifetime Aviary memberships, the adult winners get TO SWIM WITH THE PENGUINS!
So jealous.
If only they wanted birdhouses for falcons.
I'd paint the walls with pigeon blood and carpet it with their carcasses.
Fancy.