1. The third chapter in my forthcoming book I Have My Deepest Thoughts While Licking the Inside of the Nutella Jar will be my world-famous no-longer-secret recipe for Ginny's Nutella Bananas.
Ingredients: One peeled banana whole, one jar of Nutella

Instructions: Using a butter knife, slather the banana with Nutella. Take a bite. Do you still taste banana? Continue to slather the banana with additional Nutella. Take a bite. Do you still taste banana? Slather additional Nutella onto the banana. Take a bite. Are you now questioning why there is a banana in this recipe if all you taste is Nutella? Perfect. You have achieved the desired banana/Nutella ratio!
Pre-order now!
2. Here's two charts to share with you, one that will make Nutella lovers smile and one that will make everyone smile.
This one is from I Love Charts, and gosh, who doesn't love charts. Charts are where it's at. I think that's what I'll call my next book.
(h/t @jverbz)
And this chart from some place:
This is probably the official logo of the Church of Bobby McFerrin.
(Here's where I found the picture, and I tried to follow the links to credit the original source, but I fell down the Internet Rabbit Hole and the Queen of Hearts scared the bejeesus out of me so I got the heck out of Internet Dodge.)
3. John Malkovich sightings continue to roll in because you guys are awesome. This weekend he was spotted on the South Side taking in the sights. I need to find a way to get a read on his phone's GPS so I can track him in real time. What?
4. There's a new art show at Wildcard running until June 30, this one called "Pretty as a Pittsburgh," by artist Chantal de Felice who creates amazing Pittsburgh scene jewelry, usually focusing on Bloomfield. This is her "Fish Sammich" necklace which pays homage to Armand's in Bloomfield:
This show will feature her Pittsburgh art, of which originals and prints will be for sale, as well as some of her jewelry. She'll be in town from L.A. for an artist's reception on May 20 from 6-9 p.m. at Wildcard too! Free admission!
5. Last year 12-year-old Little League baseball player Elliot Mast of Altoona raised over $5,000 for Children's Hospital of Pittsburgh by taking donations for each hit he had and each strikeout he threw. This year, he's doing it all again and he needs donations to help him reach his goal in this his final year of Little League ball. Elliot was born with a club foot and there was fear he wouldn't ever be able to walk correctly, and thanks to Children's, he's doing more than just walking.
Here's a brief 2-minute video that sums up this year's campaign. You'll see Elliot with Paul Maholm, Elliot at Penn State's THON, and more.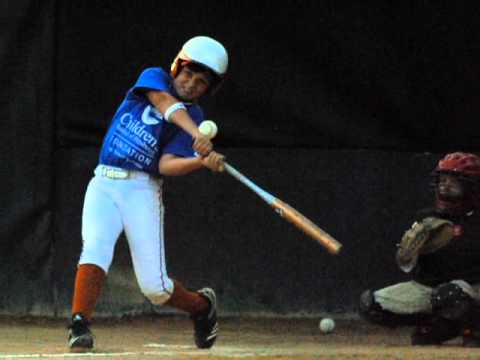 You guys, kids are amazing. I am learning this every day through kids like Genre Baker and Elliot Mast. You'd think at age 8, 9, 10, 11, 12, that kids would be completely wrapped up in themselves. Me me me me. But I've learned that there are plenty of kids out there who spend so much time trying to figure out how take the focus off of themselves and put it on helping other people. And that makes my heart hurt in a good good way.
More info and how to donate here!
6. Regis Philbin talked about the Pirates five games ago and they haven't won since. Balls on a stick, people. BALLS ON A STICK.
7. If these submissions to Shit my Students Write are real, we are so screwed, future.
The stocks and bonds went bad and shit fell in stocks and bonds starting the depression. All these Act and laws really didn't help. People lost jobs and money. They tried getting shit back on track.
Shit is just so hard to get back on track sometimes, eh?
I mean, you try to get your shit together and then it just goes all [off track].