The old adage that the most important news in Pittsburgh on any given night is either the Steelers or severe weather is holding true now that Hines Ward has reigned victorious in winning the Mirrored Ball Trophy in the Dancing With the Stars finale last night (told ya so! Something Something didn't have a chance).
Of note:
1. Not only did WTAE host a live viewing party at Stage AE where over 500 fans showed up to watch the two-hour extravaganza, but there are actually people who want to hold a parade in downtown Pittsburgh for Hines to celebrate and show off his new trophy. Steeler Nation is clearly suffering from football withdrawal. Those symptoms don't usually kick in for me until early August.
2. The top stories news slider on WTAE right now has ten items. Six of them have to do with Dancing With the Stars. The absolute best of all of them is Kendra Wilkinson, another of the Something Something variety, suddenly appearing next to a live-reporting Sally Wiggin all, "I AM KIND OF A BIG DEAL." As per her usual, Sally handles it like a pro, recognizes Kendra immediately.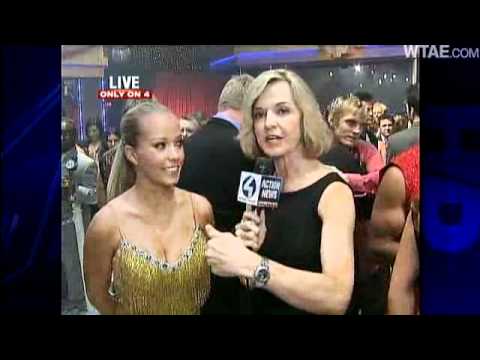 As opposed to had it been me reporting live, I'd have been all, "Who the eff are you?! Get outta my damn shot." And then I would have thrown my cell phone angrily to the ground like a boss.
3. God bless Sally Wiggin.
4. If the City of Pittsburgh actually hosts a parade for Hines Ward's Dancing With the Stars win, I will be the one standing in the crowd with the sign reading "This is why the terrorists hate America."