Directly below this post is a kickass video from 1,2,3 called Work that showcases the awesome "workiness," if I may, of Pittsburgh.
Directly below this line is a video that popped up on People of Walmart, Melody Joy/Mechanical Animal. Filmed in and around Pittsburgh. And in Walmart.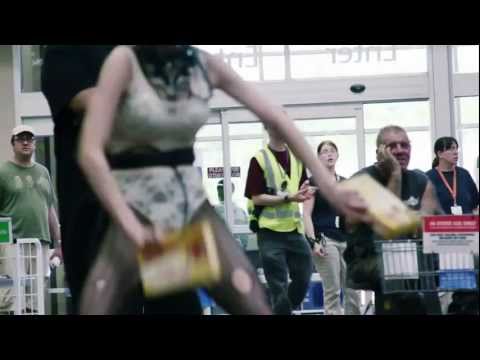 I guess it has a very Lady Gaga feel to it and to each his or her own.
But I gotta tell you that the parts filmed in Walmart?
HOW CAN YOU NOT LAUGH AT THAT?!
I hope that's what the artist was going for, humor, otherwise, I'm going to feel very bad about all the pointing and laughing I just did.
If it makes the artist feel any better, I often point and laugh at Lady Gaga too.
Also, the stunned faces at 1:27 made my whole week.
(h/t Jenny)