Police in Westmoreland County said it took two hits from a Taser to stop a man in his underwear from attacking officers. 

When they arrived, police said they found a 19-year-old man, wearing only his underwear, who appeared to be under the influence of a drug or alcohol and yelling "unintelligible statements."

Police said when they approached the man, he positioned himself in a karate stance and then lunged at a trooper.
Can we just talk about the awesome headline?
Not so much because the man was in his underwear or that he tried karate, which in and of itself is pretty damn awesome, but because they put karate in quotation marks.
Not karate.
"Karate."
Which is probably indicative of the difference between Bruce Lee Kung Fu and [awkward kung fu moves].
Or the difference between actress Meryl Streep and "actress" Kim Kardashian.
"Karate."
Ladies and Gentlemen, wonder no longer. I give you … "karate."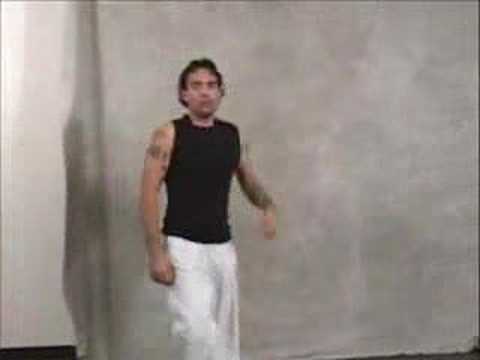 Drugs are bad.