Pittsburgh, the next time you're interviewed man-on-the-street style about something you witnessed and everything in your Burghy being is screaming out for you to say droopily, "Well, I seen the car dahn 'ere n'at and these guys they come tearin' 'round the corner and rammed right into mah car and I was like, 'Yinz guys are payin' for that there, n'at.'"
Don't.
Instead, do what this guy in Arizona did.
ENTERTAIN US, DAMN IT.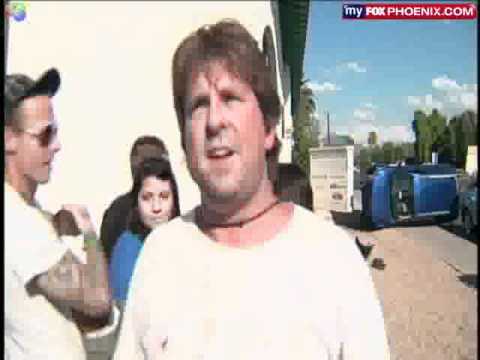 (h/t My Dad)