1. Yesterday I found four stink bugs in my car and also, my car smells like hot feet now.
I need to go check my Geico info to see if stink bug infestation is covered, particularly if they will cover it if I light the car on fire or "accidentally" push it down a cliff.
2. Reader @gaitladyPGH tweeted me this link showing a Steelers tattoo coupled with dermal implants.
First, it seems a bit … much, yes? And second, I had never heard of dermal implants so I Google-image-searched it.
FOR THE LOVE OF GOD, DON'T GOOGLE-IMAGE-SEARCH IT.
3. The awesome Tim Ruff of Walking in Pittsburgh fame, who I have met and watched in a live show and bought all his songs on iTunes, has a Kickstarter campaign to fund his first full-length album.
Here's his Kickstarter pitch!
He is at $2,500 of his $7,000 goal. Let's do this, Pittsburgh!
4. Jim Shearer of Yinz Luv fame and VH1 fame has announced via his new podcast that due to professional and personal commitments, he'll be unable to produce a new Yinz Luv episode after each Steelers game, but rather will produce them when time permits.
He makes the point that if anyone in Pittsburgh would hire him to do sports-related stuff, this would not be happening.
Dear Pirates, Penguins, Steelers, local news channels, radio channels, etc., WHY HAVEN'T YOU HIRED HIM YET?
The first podcast is awesome, so I'm looking forward to hearing more!
5. Vivian Lee Croft who helped us so much in planning Ti Kanaval last year, left for Haiti this morning to spend some time there with Jamie and Ali McMutrie to begin documenting some of their work over the past year. You can follow her trip on her blog My Trip to Haiti.
6. Pittsburgh's Carnegie Museum of Natural History has what was the first complete T-Rex skeleton, which was purchased for $7,000 from the American Museum of Natural History in New York in 1941. It is now really the COMPLETE skeleton thanks to one forgotten bone being handed over to my self-united husband Matt Lamanna.
Also, I thought the line about the Paleontologist Barbie was a joke, but shut up, IT'S REAL!
I hope Ken is her waterboy.
(h/t DJ)
7. Lani Lazzari, pictured on the top of this post, is a Burgher who is the CEO of her own company Simple Sugars that sells all-natural skin care products.
Lani Lazzari started the company in 2005.
She is now 17-years-old.
WHAT THE WHAT?!
When I was 17-years-old, I was recording secretary of Students Against Driving Drunk. So I can relate to being very successful at a very young age.
What?
Lanni is out on the Smoothest Road Trip Ever, driving cross country to 25 cities from Pittsburgh to LA.
Check out the site and her trip blog.
8. Save the date of October 19 for the second annual Crazy Scary event at the ScareHouse with proceeds benefiting Make Room for Kids and Burgh Baby's Christmas Crazy.
Last year I had to sprint at the speed of light through the entire ScareHouse by myself and Michelle donned a princess gown and hooker makeup.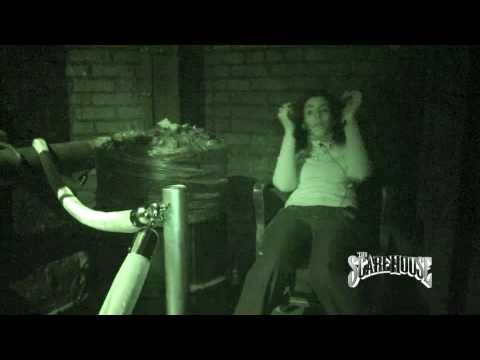 This year, I'm told there will be something even worse to experience.
IF IT INVOLVES PIGEONS, I AM GOING TO BE VERY PISSED OFF.