1. When I was a kid, my mother would wake me up for school and the second my butt was out of bed (after several angry words from her about missing the bus), she would make the bed, thus preventing me from crawling back into bed and catching ten more minutes of sleep. She was evil like that.
Now, as a mom, I do the same thing to my son and I realize my mother isn't evil. She's an EVIL GENIUS.
It's the circle of life. Mwah-haha!
2. If you need ANOTHER reason to love Mister Rogers like he's your dad, check out this 1990 letter exchange between him and a young viewer and the viewer's father.
Also be sure to watch this video of Fred Rogers testifying to the Senate in 1969 in support of public broadcasting.
(h/t Charles and Karen)
3.  Speaking of Mister Rogers, LOVE this necklace:
It's true, because it's true.
4. If you're a fan of stand-up comedy (and, heck, I AM. SILENCE! I keeeeel you.), you'll want to check out The Pittsburgh Comedy website, which gives you info about local open mic nights, shows with local comedians, improv shows, links to various comedians' websites, information on comedians who are coming to town, etc.
5. Roberto Clemente the MUSICAL will be staged next month in New York City.
THE MUSICAL.
(h/t Al)
6. I've been dying to see a picture of The Milk Truck, the mobile breastfeeding station designed to rescue Pittsburgh mothers with no comfortable place to feed their babies.
Man, this would have come in handy that time at my grandmother's funeral where I was wedged with my baby in an awkward position in a tiny church bathroom stall because I wore a dress with no easy access to the boobage, meaning I couldn't just throw a blanket over the baby and really, eating under a blanket doesn't sound very fun.
Breastfeeding is hard if you're not a granola person willing to whip it out anywhere.
I'm not a granola person. I'm a Cap'n Crunch Berries person.
(h/t Dan)
7. Flash mobs are kind of old news, but that doesn't stop this one at Disney from being RIDICULOUSLY AWESOME. And he's wearing a Buccos cap to boot.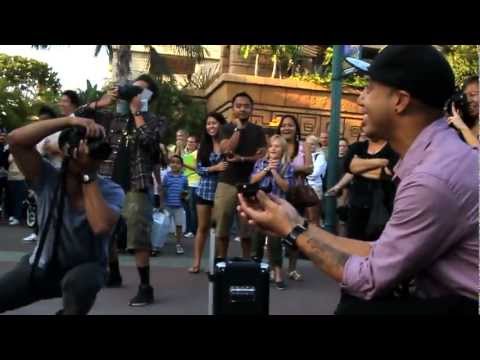 The dancing is phenomenal.
(h/t Heather)
8. Can't remember if I shared these Burgh shirts with you.
I also can't remember where I put my Werther's.
9. My Pittsburgh Magazine tattoo post is up and you must go check out the gallery of awesome Burgh tattoos like this one:
Is that not stunning?!
10. Finally, if you haven't heard THE Geno Malkin is on Twitter now.
Here's how Mike, The Knitting Lady's husband, envisions it:
LOL ))))))))))))))).