The Pittsburgh Penguins have one of two players tied for first place in the entire league for goals scored so far this season, and it's not Sidney Crosby, obviously, or Geno (go see him dance the Elaine at a wedding in Russia), or Sexhair (who got a timeout on the naughty chair) [pause a brief second for all the ladies to imagine their own timeout on the naughty chair with Sexhair], or any other player you'd think would be sitting up there.
It's James Neal, who has a touch of Orpik Crazy Eyes:
Right now, James is on fire and all of Pens Nation, if there is such a thing and my God, let's hope they never go to war with Steeler Nation, are agog over James with men and women wanting to drink beer with him, and awesome (and kinda pee-your-pants funny at the music selection) video tributes like this being created for him.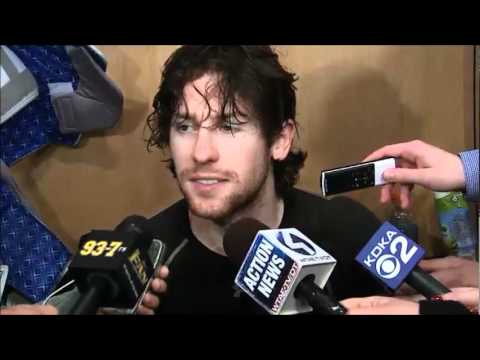 And a single tear rolls down my face.
I bet whoever made this video has Blingeed the shit out of James.
P.S. Bonus: A tribute to Sexhair, set to David Cook's Avalanche. My God, I love the Internet.
P.P.S. I'm going to make a tribute video to Lukey and I'm going to set it to Whitney Houston's I Will Always Love You. Viral shit, yes?
P.P.P.S. While we're hanging out here on YouTube, first, imagine in your head what it looked like last week when I attempted the monkey bars at the park. I grabbed the first bar with both hands. I hung like a dead pig at the slaughter house. I looked at the next bar. I thought about reaching for the next bar while my body swayed slightly, my arms begin to shake, and the kid behind me was all, "Lady, do you need a shove?" I let go with one hand to reach for the next bar and then GRAVITY DID HER THANG. Now go watch Sexhair do the monkey bars.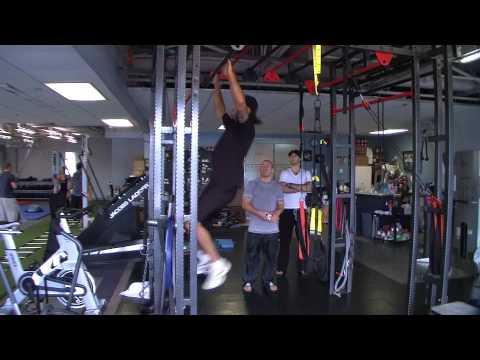 I feel inferior somehow.