Monthly Archives: November 2011
I'm finishing up my Burghy Christmas Gifts List for Pittsburgh Magazine and I have to tell you, I have found some absolutely stunning new Pittsburgh-themed stuff this year. I want them all and I think you all will find something perfect on the list.
That will be up on the magazine site in the next day or two, but I wanted to share a few things I stumbled upon that are awesome in their own way, but didn't make my official PittGirl-approved list. Click the photos to be whisked away to their purchase pages.
This is a baseball card of Al Maul of the Pittsburgh Alleghenys, the name the Pirates went by in 1887.
I can't even. My God, I'd pay cold hard pennies to see a Fort McKenry baseball card in this exact pose. He looks like a Price is Right girl presenting a baseball in the Showcase Showdown.
Here's another. Mr. Fred Dunlap of the Alleghenys in which I think the photographer may have punked him:
That pose I'd like to see on Ryan Doumit … on a bearskin rug … wearing sunglasses. Because his dead black eyes scare the shit out of me.
Here's Fred again saying, "All this could be yours if … the price is right."
And here's Jake Beckley in 1887, trying to shoot fire from his palms:
And for no reason at all, here's five men and two kids with a tusk they excavated "near Pittsburgh" in 1900:
That kid on the left is all, "Pretty sure that's a tree branch," and that kid on the right is all, "I'm wearing a f*#&ing dress."
Everything I know about Pittsburgh history I learned from Amazon.com.
That's what I'll have put on my gravestone.
Warning
: Use of undefined constant php - assumed 'php' (this will throw an Error in a future version of PHP) in
/nfs/c05/h01/mnt/75660/domains/thatschurch.com/html/wp-content/themes/thatschurch2012/archive.php
on line
46
Man, Je'et Jet No Jew would be a kickass band name.
My December column is up over at PittsburghMagazine.com and this one is all about Pittsburghese, but more specifically, when does Pittsburghese become obsolete in ex-pat Burghers?
It all started when my Texas sister Tina Fey came home over the summer and I realized how very very Texan she had become when her son didn't know a single word of Pittsburghese.
A snippet:
"What is the thing you push around in the grocery store?" I asked while warily eyeing Marcia, who was trying to sink into the brick wall of the house—knowing full well that Daniel was about to swing and miss my thousand-mile-an-hour fastball over the plate.

"Grocery cart!" he shouted triumphantly.

My mother clicked her tongue. Strike two.

"Buggy," I said. "Buggy is the answer we were looking for." Now, the final question. If Daniel got it wrong, that meant it took 16 years to completely suck the Pittsburgh out of a girl. I underhanded a slow ball right over the plate, letting it practically sit there for an easy homerun.

"What do you call the stretchy things that you use to hold things together?"
The column also includes some stories that Burghers emailed me regarding their own experiences with Pittsburghese once they moved away. I only had 800 words available to me, so here are a few awesome stories that didn't make it to the print edition:
Reader Gina Spinelli wrote:
It has been decided in my Philadelphia office that I say my "O's" funny, and recently it was discovered that I pronounce many words "incorrectly."  Examples:  Toll is not pronounced like Tool  (allegedly) and Bull is not pronounced like Bowl (allegedly).
My sister Tina Fey married a man whose father's name is Don and whose sister's name is Dawn and my whole family, including Tina Fey, was informed those two words are not pronounced the same. I call bullshit on that. Just like poll, pole, and pull are pronounced the same.
Molly from Florida wrote:
I teach elementary school (3rd grade) and had a tough time when reading a story to my students about a boy who went fishing in the creek.  NOT the crick as I wanted to say.  I had to make a concentrated effort to pronounce it creek.
Reader Tammie wrote:
He was my boss, and he came into the room all happy go lucky, with his zipper down.  So I very quietly and politely informed him, "Kennywood's open."  Hoping to remedy the situation in the way I had countless other time through my life.  My male co-worker, having also grown up in the Burgh, knew exactly what was up when he heard this quiet advice.

The boss man, having grown up in The Mistake by The Lake, immediately retorted, "Yeah, so's Cedar Point!"  My jaw hit the floor, and as I tried not to laugh in his face, I made desperate eye contact with the co-worker, (who wasn't even trying not to laugh!) and backed out of the room to allow him to handle the explanation.
Reader Karen wrote:
I've lived in Florida since '93. I've gotten weird looks for saying common Pittsburghese words such as "warsh-rag" and "gumband", but it was also pointed out to me that sometimes everything sounds like a question. Our Pittsburgh voices have a way of going uphill at the end of our sentences.
Hmmm. I've never noticed THIS?
Michael from Richmond wrote:
An old woman stopped me once in the Costco parking lot and asked what my "YINZ" euro sticker meant.  I had a hard time explaining it to an older genteel southern lady.  After trying my best to explain the cultural heritage, the woman (who probably used "y'all" in everyday conversations) shook her head in confusion and walked away.  I felt lucky not to be driving my wife's car with the "JAGOFF" sticker.
Go read the whole column and fun stories from Burghers far and wide!
Also, from now on, forever and ever amen, when anyone tells you that Kennywood is open, your response shall be, "Yeah? So is Cedar Point!"
Warning
: Use of undefined constant php - assumed 'php' (this will throw an Error in a future version of PHP) in
/nfs/c05/h01/mnt/75660/domains/thatschurch.com/html/wp-content/themes/thatschurch2012/archive.php
on line
46
"Steelers rout turnover-prone Chiefs 37-3"
That's what the headline SHOULD HAVE been this morning.
Or maybe something with a play on words like "Chiefs tarred and feathered by Steelers" or "Chief Little Big Doofus turns ball over 4 times in rout by Steelers."
Is that politically incorrect? If so, my people are Arab. Feel free to make "the terrorists have won" jokes. I promise not to be offended and I'll also let you talk bad about my camel.
That's not a euphemism.
Let's talk football.
1. Pre-game tailgate time in Kansas City, which is in Missouri, not Kansas, for the geographically challenged amongst you.
Pre-game fireworks fired up the crowd, which had a healthy dose of yellow towels twirling along with the lame red ones.
One of these things is berzerker than the others.
You might have trouble spotting him though on account of all the camouflage.  P.S. it was 32 degrees.
Pre-game was also the time for a skirmish involving some Steelers and Chiefs. I'm guessing it all started with jokes about mamas and then just deteriorated from there. No clue what could have been the catalyst for the rare pre-snap fight.
Luckily, Mike Tomlin stepped in and took care of business and by business I mean BIZNASS, YO.
If whoopass and Mike Tomlin's badass were hanging up clothes, badass would punch whoopass right in the nose.
I've had six-year-old Starbucks liquor, since my house is out of tequila and wine. Does that explain anything yet?
2. First drive of the game, Troysus misses a tackle, then he times the snap perfectly and misses another tackle, then he kinda makes a tackle, and then he tackles himself right into a slight concussion, hitting the turf dead, like someone flipped his off switch.
And that was it for the game. Get better soon, Troysus, so we can forget how injury-prone you are.
[ducks]
[pops up and throws a Starbucks liquor bottle at the Troysus diehards]
3. Lucky for the Steelers though, Tyler Palko, former Pitt quarterback and one-time third-string Steelers quarterback, is throwing for the Chiefs and he is a generous soul who seems confused about this gosh-darned falootin' game of newfangled football, turning the ball over again and again in the first half.
4. It was so bad that the Chiefs fans were booing Tyler with such great gusto, I almost started feeling bad for him. But he's so stupid, it's hard to feel sorry for him.
On the rare occasion that he actually threw the ball to his own teammate, the receivers got very possessive of it.
5. You would think with all those turnovers that the Steelers would capitalize on them and score "boocoo" points, as weirdos write it.  But instead, the Steelers couldn't even capitalize their first names and we went into the half only leading by seven points and we would score not one single additional point the entire rest of the game.
That is Webster's definition of either "ridiculous" or "batshit bonkers."
6. Hines Ward came out of the retirement home to start the game and to catch four passes!
But then he got a hankering:
[ducks behind the dead horse's carcass]
7. The Duke of Fug and Earl of Gross played with a broken thumb and it showed. One of his tosses had a spiral so loose, it looked like my four-year-old daughter threw it. Except I think her spiral is a tad tighter.
However, credit where credit is due, how about his tackle on the gadget play to try to give Antonio Brown some time to try to find a receiver? That was rewind worthy.
Despite a so-so performance, at one point, Chris Collinsworth said, "Ben has just been brilliant this game."
That's how you know Chris Collinsworth does a lot of drugs. Allegedly.
8. Max Starks had a big job and he KINDA did it. That's all I have to say about that.
9. Mike Wallace only had two catches for 17 yards and he dropped two balls. Maybe he should spend less time working on his ballet forms.
10. Unbelievably, the outcome of this game in which the Chiefs turned the ball over like it had the cooties, came down to the final minutes when the Chiefs were marching toward a touchdown and the gross taste of a possible loss to Tyler Palko began to take root in our mouths.
My husband said something about the Steelers deserving to lose the game.
I said something about "fock-yous."
He said something about "putas."
But then Tyler Palko-ed it right to a Steeler and all of Steeler Nation gave him an honorary spot on the roster.
11. A win is a win is a win and we're hanging out atop the AFC North with the Ravens [patooie!].
Mike Tomlin can relax and return his attention to whatever that whole tiff was about prior to the game.
Warning
: Use of undefined constant php - assumed 'php' (this will throw an Error in a future version of PHP) in
/nfs/c05/h01/mnt/75660/domains/thatschurch.com/html/wp-content/themes/thatschurch2012/archive.php
on line
46
Random.org chose comment #9 belonging to reader Kris who wrote:
80 percent online, must still find stocking stuffer at dollar store.
Kris has been emailed to claim the prize.
If you didn't win, get to shopping at Fresh Factory where you can take an additional 20% off with the code PGH20 for the next day or two.
Again, not a paid ad.
Warning
: Use of undefined constant php - assumed 'php' (this will throw an Error in a future version of PHP) in
/nfs/c05/h01/mnt/75660/domains/thatschurch.com/html/wp-content/themes/thatschurch2012/archive.php
on line
46
1. So I had a thought and I'm going to share it with you. Ready?
I was watching a boxing match on HBO this weekend and I wondered why other one-on-one sports don't do the whole pre-bout hooplah that professional boxing does. For instance, wouldn't it be awesome if there were player introductions in professional tennis matches? The announcer would be all, "In this court, playing out of Melbourne, Australia and weighing in at 185 pounds with a blistering serve of 142 miles per hour …" and the whole time this is going on, the player's entourage, all wearing matching Evian shirts or Rolex shirts, are standing behind the player nodding very seriously into the camera while making the "we're number one" finger point, maybe hoisting the player's most recent trophy for all to see. Rubbing the player's shoulders. Pumping him or her up.
Genius, yes?
2. I didn't know this until reader Zachary pointed it out to me, but they remade Ice Castles in 2010?! I hope the ghost of Collen Dewhurst terrorized the shit out of those involved in this sacrilegious travesty.
3. If you haven't seen this yet, Pittsburgh photographer Aaron Hobson has combed through, gosh, probably thousands and thousands of miles of Google Street View images and discovered that there is beauty to be found in the space between the boring grey cement.  Here's just a snip of one, but you must click and see the rest.
Stunning.
(h/t Jennifer)
4. This doesn't have anything to do with Pittsburgh but I'm sharing it because 1. reader Aubrey who sent it to me directed her email to Mrs. Self United Conrad-Lamanna-Sepulveda-Manganiello and 2. I really wish someone in Pittsburgh would do this because it is AWESOME and 3. I'm just going to say this — 1:08. 1:08. 1:08. ONE MINUTES AND EIGHT SECONDS IN IS WHEN THE CRAZY HAPPENS!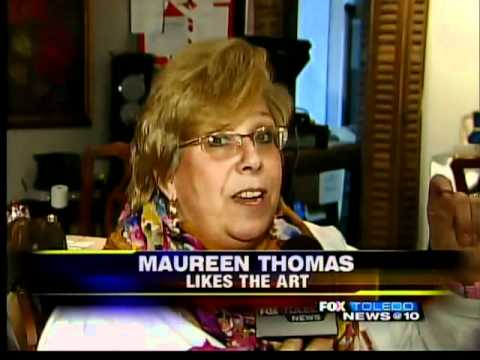 5. Would Mrs. Conrad-Lamanna-Sepulveda-Manganiello-Montanez be too presumptuous of a personalized stationery?
6. [Adds "Mrs. Conrad-Lamanna-Sepulveda-Manganiello-Montanez stationery" to Christmas wish list]
7. If you're in Eat n' Park anytime soon, you'll want to purchase a $2 raffle ticket to win a new Ford Focus (Hey, husband! Say "focus" for me!) with all proceeds going to the Caring for Kids Campaign which raises money for Children's Hospital of Pittsburgh. SICK KIDS!
8. I love Pittsburgh Dad so much. Here's the latest episode, a special Thanksgiving treat!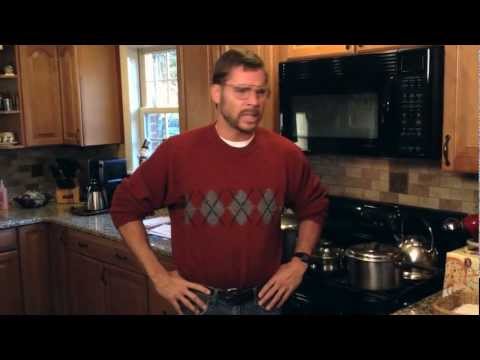 True story, my father spent a good portion of his life in those glasses and has been known to tuck a sweater into jeans.
And the true belly laugh is the "get nice and bonkers and play a little game called 'Which One of Us Can Break Something First.'"
Man, I rocked at that game when I was younger.
9. A little conversation with my mother:
My phone: RING RING, BITCH.

Me: Hello.

Mom: Hey, honey! I'm thinking about the Christmas gifts for the kids and have you heard about this Cyber Day thing?

Me: Yep.

Mom: Okay. I'm on Amazon.com. How do I do this?

Me: [headdesk]

Bunch of phone calls and minutes later

My phone: RING RING, BITCH. IT'S YOUR MOTHER AGAIN LOL.

Me: Hello?

Mom: Okay, I can't figure out how in the world I add something to my cart. You need to come over here.

Me: Mom, do you see that big yellow button that says "Add to Cart"?

Mom: Yes.

Me: Click it.

Mom: [silence] Oh! I did it!

Me: [headdesk]

Bunch of minutes and phone calls later

My phone: LOLOLOLOLOL!

Me: Hello?

Mom: Can you come over here and complete this purchase for me?
Gotta love my Mom.

10. What They're Really Thinking will be up later tonight, once I've digested the fact that Tyler Freaking Palko almost beat us.
Warning
: Use of undefined constant php - assumed 'php' (this will throw an Error in a future version of PHP) in
/nfs/c05/h01/mnt/75660/domains/thatschurch.com/html/wp-content/themes/thatschurch2012/archive.php
on line
46