I've already alerted you to the awesome that is Pittsburgh-filmed, written, directed, and scored Mercury Men as well as Pittsburgh Dad, from the same director.
Now you can go read my interview with director Chris Preksta in which I ask him about filming and writing Mercury Men, the plans for season two, the genesis and future of Pittsburgh Dad and more. There's also some very cool info about some ex-pat LA-based Burghers who worked on the Mercury Men series. Burghers helping Burghers.
Some questions Chris answered for me:
1. I'm now a big Curt Wootton fan. In "Mercury Men," I felt like I was watching a young Indiana Jones with his brashness in the face of danger and his smart remarks with perfect timing. How did you come to cast Curt in this role?
3. Tell me about the props, particularly the ray gun (pew pew), the brain (ew) and the gravity engine. Who designed and built them?
5. I'm dying to know the genesis of Pittsburgh Dad. How did the idea form to create the character, who is the inspiration for him and his personality, and what are your plans for the web-show?
First, watch episode two of Pittsburgh Dad: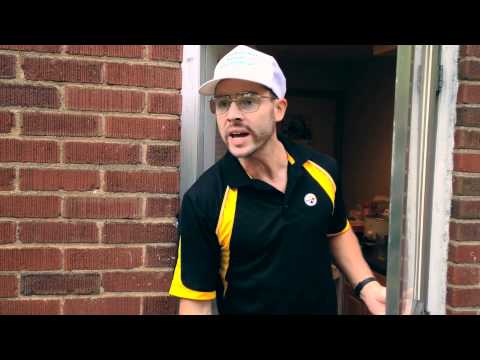 Then go read all about him here.