I'm spending this late morning and early afternoon downtown with some other bloggers who are mothers [MOMMY BLOGGER HORROR SCREAM] where Chevy is taking us around in one of their new cars to local bakeries to stuff our faces with pastries. No, they're not paying me. I'm just doing it for free sugar, bay-bee!
Until I put up a longer post later, here's a new video from Pittsburgh's-own Mace Ballard's new album Next Time You See the Sky, and I love it. You remember I wrote about them before, right?
Music videos today more often than not DON'T tell a story. It's just images. Images. Images. This video for their single "Time Machines Exist" is a must watch because it tells a story and it is awesome and adorable and we should be Pittsburgh Proud it came from here. Although turn down the volume a bit on your speakers because you're about to be hit with some rock.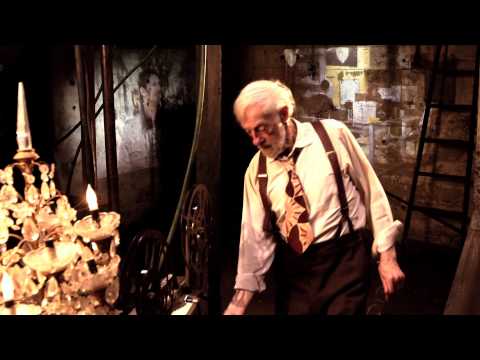 Also, full disclosure: Mace Ballard put me in the liner notes for this album and therefore I have officially made it and I plan to be a royal egomaniacal pain in the conceited ass, cankles and all, for about ten seconds.
HAVE YOUR PEOPLE CALL MY PEOPLE. DON'T MAKE EYE CONTACT WITH ME; IT BURNS. CAN SOMEONE GET TOM CRUISE ON THE PHONE? WHERE ARE THE WHITE ROSES I REQUESTED ALONG WITH THE BOWL OF ONLY BLUE M&Ms AND ORANGE REESE'S PIECES?! WHERE IS MY UMBRELLA CARRIER DAMN IT?! I AM GETTING WEATHERED ON!
Don't worry. I'm naming myself the next Annoying Burgher and I'm going to go slap myself with a cupcake. That's not a euphemism.
What?