1. So I had a thought and I'm going to share it with you. Ready?
I was watching a boxing match on HBO this weekend and I wondered why other one-on-one sports don't do the whole pre-bout hooplah that professional boxing does. For instance, wouldn't it be awesome if there were player introductions in professional tennis matches? The announcer would be all, "In this court, playing out of Melbourne, Australia and weighing in at 185 pounds with a blistering serve of 142 miles per hour …" and the whole time this is going on, the player's entourage, all wearing matching Evian shirts or Rolex shirts, are standing behind the player nodding very seriously into the camera while making the "we're number one" finger point, maybe hoisting the player's most recent trophy for all to see. Rubbing the player's shoulders. Pumping him or her up.
Genius, yes?
2. I didn't know this until reader Zachary pointed it out to me, but they remade Ice Castles in 2010?! I hope the ghost of Collen Dewhurst terrorized the shit out of those involved in this sacrilegious travesty.
3. If you haven't seen this yet, Pittsburgh photographer Aaron Hobson has combed through, gosh, probably thousands and thousands of miles of Google Street View images and discovered that there is beauty to be found in the space between the boring grey cement.  Here's just a snip of one, but you must click and see the rest.
Stunning.
(h/t Jennifer)
4. This doesn't have anything to do with Pittsburgh but I'm sharing it because 1. reader Aubrey who sent it to me directed her email to Mrs. Self United Conrad-Lamanna-Sepulveda-Manganiello and 2. I really wish someone in Pittsburgh would do this because it is AWESOME and 3. I'm just going to say this — 1:08. 1:08. 1:08. ONE MINUTES AND EIGHT SECONDS IN IS WHEN THE CRAZY HAPPENS!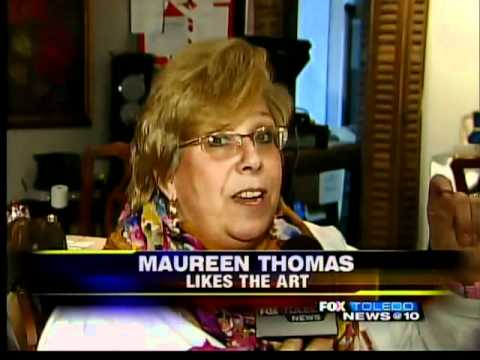 5. Would Mrs. Conrad-Lamanna-Sepulveda-Manganiello-Montanez be too presumptuous of a personalized stationery?
6. [Adds "Mrs. Conrad-Lamanna-Sepulveda-Manganiello-Montanez stationery" to Christmas wish list]
7. If you're in Eat n' Park anytime soon, you'll want to purchase a $2 raffle ticket to win a new Ford Focus (Hey, husband! Say "focus" for me!) with all proceeds going to the Caring for Kids Campaign which raises money for Children's Hospital of Pittsburgh. SICK KIDS!
8. I love Pittsburgh Dad so much. Here's the latest episode, a special Thanksgiving treat!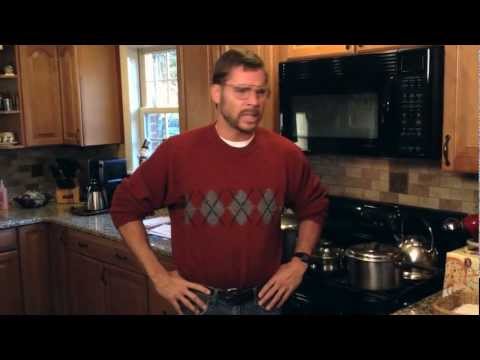 True story, my father spent a good portion of his life in those glasses and has been known to tuck a sweater into jeans.
And the true belly laugh is the "get nice and bonkers and play a little game called 'Which One of Us Can Break Something First.'"
Man, I rocked at that game when I was younger.
9. A little conversation with my mother:
My phone: RING RING, BITCH.

Me: Hello.

Mom: Hey, honey! I'm thinking about the Christmas gifts for the kids and have you heard about this Cyber Day thing?

Me: Yep.

Mom: Okay. I'm on Amazon.com. How do I do this?

Me: [headdesk]

Bunch of phone calls and minutes later

My phone: RING RING, BITCH. IT'S YOUR MOTHER AGAIN LOL.

Me: Hello?

Mom: Okay, I can't figure out how in the world I add something to my cart. You need to come over here.

Me: Mom, do you see that big yellow button that says "Add to Cart"?

Mom: Yes.

Me: Click it.

Mom: [silence] Oh! I did it!

Me: [headdesk]

Bunch of minutes and phone calls later

My phone: LOLOLOLOLOL!

Me: Hello?

Mom: Can you come over here and complete this purchase for me?
Gotta love my Mom.

10. What They're Really Thinking will be up later tonight, once I've digested the fact that Tyler Freaking Palko almost beat us.