Are you sick of me talking about Pittsburgh Dad yet? Well then you'll want to bloop-bloop-bloop past this one because the most recent episode really brought back a memory for me, but not a memory of my father when I was young. A memory of my mother.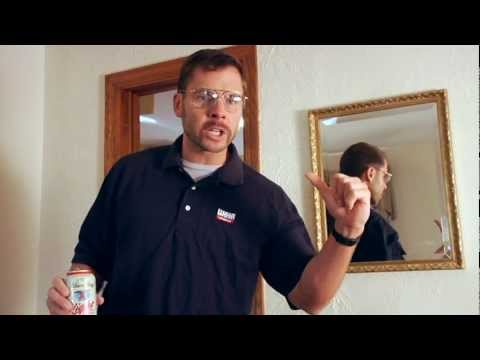 Growing up with a family of seven in a three-bedroom/one-non-basement-dungeon-bathroom house meant chaos. Constant chaos (remind me to tell you about the time my sister Ta-Ta had to read out loud in class in school and she called it "CHA-CHOS"), particularly when we were young and my poor mother was stuck at home with us five girls all summer long with no car because we were also a one-car family and Dad took the station wagon to work every day. It was a sweet station wagon. Wood paneling. That way-back seat that faced backward, constantly testing the mettle of your little stomach to handle car-sickness as the world rushed by like you were riding a racehorse facing the wrong way.
I've digressed.  Our little house, which is now much bigger thanks to an addition, had one little living room. There was no good living room. There was a finished basement where we were to play and there was the upstairs living room. My mother attempted daily to keep a clean house. She basically spent a majority of her life trying to organize chaos in an attempt to keep her sanity while her five daughters whirled around her like tiny Tasmanian devils whipping around dolls and toy cash registers with crazed abandon. Cleaning up while we were awake was as fruitless as shoveling the walk while it was snowing (thanks, Pinterest, for that line).
So her grasp on sanity rested on one thing — keeping the living room clean, at all costs. Just the living room. And the way she did that was each day she cleaned that living room to a Miss Hannigan-worthy shine, vacuuming perfect lines into the carpet. Then she would take her vacuum cleaner and unhinge it so it lay across the entrance to the room.
Once that vacuum cleaner was in its place like crime-scene tape, the room was not to be disturbed. The room was Clean. It was my mother's small oasis of organized peace in an entire madhouse of pandemonium and doom. Crossing the vacuum cleaner to retrieve ANYTHING was akin to Luke merrily skipping through the halls of the Death Star as if he was welcome there. A footprint on the freshly-vacuumed carpet could not only be detected, but easily measured to determine who the girl-child was who was brave enough to cross to the dark side.
Now, years later with an empty nest, finally, my mother has a clean house and a good living room that she doesn't have to guard with a Hoover.
I bet you twenty bucks she kinda misses those days.
Thanks for reminding me, Pittsburgh Dad!