Oh, THE BURN.
THE HELLFIRE BURN OF THE VOLCANO.
What the hell was I thinking? The next time I start to write something about such a hot-button issue as Occupy Pittsburgh, you have my permission to reach through your computer and smack the living snot out of me. I won't press charges or anything.
Let's get the yucky taste of politics out of our mouths to start this holiday week off right!
PMI is a local video and media production company with offices in the Buhl Building, and the employees decided to forgo the usual holiday greeting in favor of this much more DING-DONG-A-LICIOUS one!
That's not a euphemism!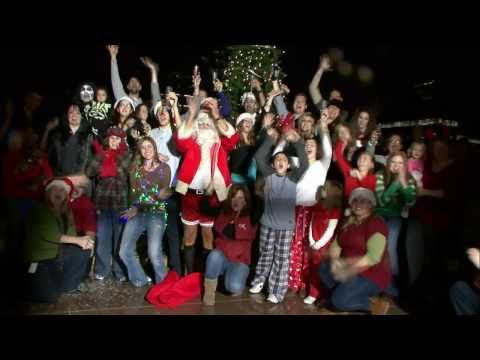 The elevator part slayed me.
The man who first starts the singing is their CEO David Case whose online PMI profile lists his title as The Big Kahuna.
If his business card doesn't say The Big Kahuna, I call shenanigans.
Watch the video. Get in the spirit. Forget the Occupy Pittsburgh debate.
Let's all hug it out and kiss under the mistletoe!
You get a Tic-Tac! You get a Tic-Tac! ERRYBODY GETS A TIC-TAC!