We had my parents, who were returning from an extended vacation in Texas and Virginia, over for dinner during the game yesterday, so I spent most of the first half running in-between the kitchen (where I was whipping up a batch of steak fajitas) to the living room every time I heard my father shout "YES!" or "NO!"
"NO!"

[stampeding herd of elephants enters the living room]

"What?! What'd I miss?"

"He missed a field goal."

"How long was it?"

"Not that long."

"Effer. If we lose by three, I'll disown him."
Later:
"YES! YES!"

[stampeding herd of buffalo enters the living room while licking refried beans off of a wooden spoon.]

"What? What'd I miss?!"

"Pappy's scaring me."

"Hines made another catch. He's only three away."

"[kicks the dead horse]."
It goes without saying that I must have the only house in America without a television in the kitchen.
My first-world problem sucks harder than your first-world problem.
Let's talk football and the coming of Tim Tebow. Amen.
1. If you had to spend eternity on a deserted island with me either kicking the "Giant Freshly Showered Penis" dead horse or the "Hines Ward is old" dead horse, which do you choose? WHICH DO YOU CHOOSE?!
Choose wisely because I am the Queen of Dead Horse Kicking.
Bow before your queen.
2. Because I was running back and forth for the entire putrid first half, we'll not go through this chronologically, but rather "how I remembered it-cally."
The first thing I remember is that Sean Suisham missed a field goal.
As Schmidt said in New Girl, "Judaism, son!"
No wait, I mean, "No cinco de sexy," which I think means "YOU SUCK, KICKER BOY."
3.  If you don't watch New Girl, you can't be my friend.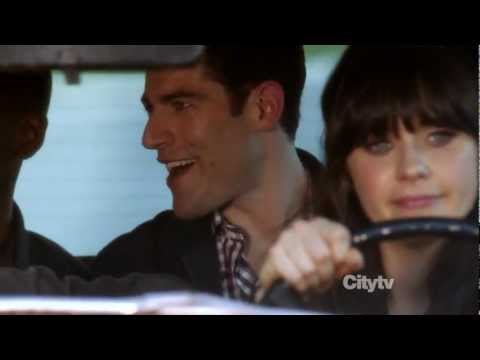 No, I'm not Jewish, but that's hysterical shit. If I ever meet Troy Polamalu, I'm going to shout, "Christianity, son! [throws signs]"
My poor father is probably all, "I think I need to boycott this piece of shit blog … SON."
4. Daniel-san!
I'm not drunk. Which is surprising considering how terrible this post is going.
5. The next thing I remember is that Hines Ward got the five catches he needed to secure his spot as a thousand catch man, which is a big deal.
He averaged 4.8 yards per catch and his 1000th catch was for negative yards which is fantastic if YOU'RE 98 YEARS OLD!
I'm kidding of course.
Prior to the game, he spent a bit of time warming up with Benny:
See, even Benny thinks it's funny!
Also, this is the part where I remind you that I'm older than Hines Ward and I think vanilla Ensures are terrific.
Sob.
There was one awesome catch where Hines leaped high in the air thinking his defender was going to go low on him, except his defender didn't and Hines got flipped like a flapjack at Pamela's.
Hines smiled the entire time, but his hips were more concerned about the fall they were about to take:
All kidding aside, I'm really happy for Hines and you mark my words, that old bastard is going to have a game-making play in the playoffs.
6. Cotchery is all right, even if he is preventing Tyler Grisham from making the roster.
6. Rashard Mendenhall blew out his knee in the first quarter, bringing in Isaac Redman to replace him, possibly for the remainder of the post-season.
I'm not a huge Rashard fan, but I'm just not seeing where Isaac Redman is better. Especially not after his fumbletastic performance yesterday, in which he lost TWO balls, letting the Browns hang in there in a game when they should have fallen off in the third minute of the first quarter like an unlucky "hang in there" poster kitten.
7. Once again random MVP named Brown makes a stellar catch, against his helmet no less, and this is a repeat of the first time we met random dude named Brown!
January 16, 2011:
January 1, 2012:
Who needs two arms?
8. Benny.
Hang-in-there-cat says:
He's definitely still hurting on account of how many feet he threw balls at. He has a week to get mobile.
9. Next week we have to take on Tim Tebow and the Holy Onward Christian Soldiers.
I'm just a little worried because Tebow Time is so inconsistent. It takes a few weeks off and then it smites you up the butthole with a lightning bolt of smitey fiery destruction.
Whenever my family is together and there's a Tim Tebow game on, we love to crack the jokes.
"Well, Denver won. Looks like it's time for a mass conversion on the field."

"Get the fire hose and baptize 'em all!"

"He should just run around the field smacking everyone in the forehead yelling, 'Be saved!'"
We're Christians, by the way. Your mileage may vary.
My father LOVES Tim Tebow. If he had to choose between spending eternity on a deserted island with Tim Tebow or George Bush, I don't think he could choose.
So it will be fun to watch him root for the Steelers against Tim Tebow, God's second-favorite human.
It's okay though. We have God's first-favorite human on our side:
Not him!
HIM:
Amen, hallelujah, and that is church.