1. My father, who retired after 35 years as an engineer from US Steel a few years ago, is currently back to work a few days a week on a consulting basis and yesterday, he wore two VERY different shoes to work.
He said it was a sign that he was officially elderly.
But then us girls all chimed in about how we regularly wear our clothes inside-out or backwards, or in the case of Tina Fey one time at college, BOTH inside out and backwards (you'd think she'd notice the tag tickling her chin).
He feels better now.
I had fun cheering you on.
You're going to regret leaving Pittsburgh because THIS IS THE YEAR!
Oh, yes. I went there.
[awkward kung fu moves]
3. Jamie and Ali are coming up on the second anniversary of the earthquake, so this is a great time to remind you that they remain in Haiti, working hard to keep Haitian families whole.
Check out their new website to get acquainted with their work in providing daycare, healthcare, after-school programs, schooling and more to children at risk for being placed in orphanages.
4. A Love Actually proposal from Penn State.
I REALLY need to see that movie, don't I?
(h/t Emily)
5. Miss America's Pennsylvania representative is a Steelers fan.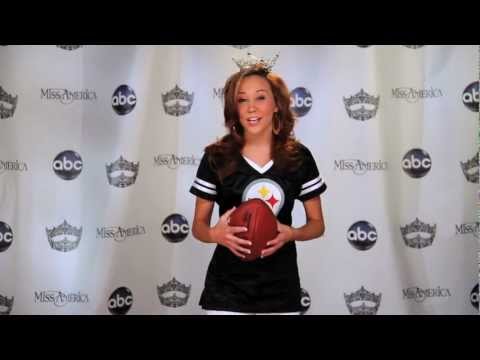 All of the ladies had to make videos promoting themselves and almost every single one will make you fall down laughing. Such as: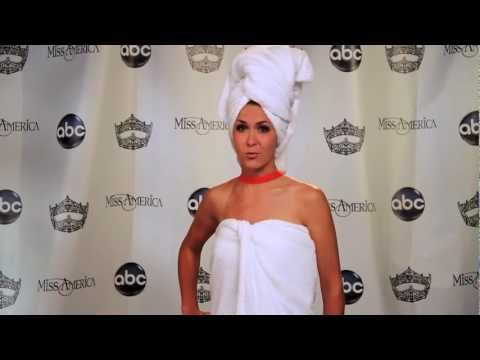 I'm voting for Miss West Virginia. Srsly.
6. How 'bout them Pens? Five losses in a row.
We got no Crosby, no Staal, no Letang … OUR PETS' HEADS ARE FALLING OFF!
Even the buildings around the Consol can't take it anymore and are committing suicide.
Sad.
A Panera Bread franchisee had a policy of keeping "fat, black or ugly" people off of the cash registers and out of management positions, according to a lawsuit filed in federal court today that seeks class action status.
Man. If you were fat, black, AND ugly, you were REALLY shit out of luck.
Having said that, I have never ever seen a fat person, a black person or an ugly person take my order at any of the local Paneras I visit, so there's that. They are always young, adorable, white and thin.
8. Dear Troysus, welcome to the realization that flinging yourself into a live volcano would be safer than even MENTIONING something political on your public accounts.
Have you learned NOTHING FROM ME?!
9. KDKA's Dave Crawley wrote a poem about the Steeler's season. A snippet:
So let's savor Hines Ward and his Ward's Hall of Fame smile,
And the team that faced struggles with stoutness and style.
Which players return? Though we don't really know,
They have reason to bask in a Black and Gold glow.
What a coincidence. I wrote a poem about the Steeler's season too!
A haiku. Ahem.
Poop poop poop poop poop.

Poop poop poop poop poop poop poop.

Poop poop POOP POOP POOP!
That's copyrighted. Don't steal it, bitches.