1. Yesterday at Pens Fan's house. A conversation.
Me: "Mom, I really like this new color you've got going with your hair. The dark against the light highlights is my favorite hair of yours ever."

Pens Fan: "Oh, yeah! I didn't even notice. I really like it."

Me: "Are you going to let your bangs grow down like the Kardashian mom so you don't have to get your roots done so often?"

Mom: "Yeah. I'm letting them grow a bit."

Pens Fan: "We'll call you Kris and we'll all change our names to K names."

Me: "Kginny."

Pens Fan: "Ktammy. Kdad."


Me: "Kfunny!"
2. A woman gave birth on the airport flyer and lucked out when a retired radiologist happened to be on board.
Wait, what does a retired radiologist know 'bout birthin' no babies?
3. David Highfield looks like the love child of David Cook and Barney Stinson.
Not that there's anything wrong with that. I kinda love his look.
4. The bad news is that Sid is still experiencing symptoms and is seeing a specialist this week. The good news is that Kris LeSexhair could be back this week from his concussion.
Do we need to start a "timetable for his return" drinking game, you guys? We'll probably pickle our livers if we do.
5. You know how you're watching an action movie and the actor, maybe the hero or the villain, will grab a hatchet and say in his deepest, most menacing voice, "This is war. The war … is on!"?
"Mr. Pellegrino left, came back a short while later and said to him, 'I'm going to report you.'

"And the victim said, 'I didn't do anything.'

"And at that time, Mr. Pellegrino pulled out a hatchet and said, 'This is war, the war is on.'
Quite surprisingly, it didn't happen in Fayette County.
Of course if it happened in Fayette County, Mr. Pellegrino would have been brandishing a goat when he said it.
6. Yahoo! takes a look at the 2012 Pirates and comes up with some suggested hashtags for when we talk about them on Twitter:
#freeagentoverpays, #nutrisystempedro, #sloppy, #cutchagonistes, #atleastourballparkisbeautiful, #happy20th, #hope, #2014getherenow
I don't know. Pedro seems more like a Weight Watchers kinda guy to me.
But the rest of that is just spot on.
Let's hope the hopey changey thing works!
THIS IS THE YEAR!
7. Occupy Pittsburgh has moved on from Target's part-time hiring practices and moved on from bus-rider rights and has now set their sights on racially motivated police brutality.
What's that saying? You can do a lot of things poorly, or one thing well?
THAT.
8. The Kraken has a rap video and it is the most hilarious, godawful thing you've ever seen a douchebag douche.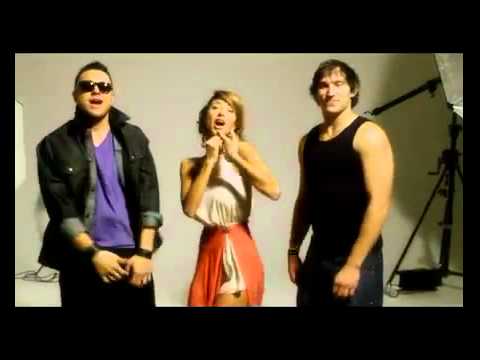 Of course, if that had been OUR Russian doing this, we'd be all, "Geno? You want I should have your babies?"