There are so many blogs I read that constantly try to get readers to listen to new music that the author has taken a liking to and I tell you, I am a world class bloop-bloop-bloop-er.
Fast forward. Mark as read. Delete.
I know what I like music-wise and it is never what anyone else likes music-wise and the chances that I'll just love this music the author assures me is TO DIE FOR are less than negative infinity.
Also, I get most of my new music from Glee and you can shut your mouth. It's how I discovered Rihanna's "We Found Love" and I've been playing it nonstop — cooking to it, cleaning to it, and writing to it, and then my children are all, "I'm trying to sleep, MOM … if that is your real name."
Having said that. TRUST ME that you want to watch this video for the song "Sweeter" by Burgh musician Joy Ike who I discovered from Yinzpiration. I say this because not only is the song catchy as hell, but the video — oh, the video! I don't want to give too much away about the video, but it is a perfect little four-minute comedy that will have you chuckling.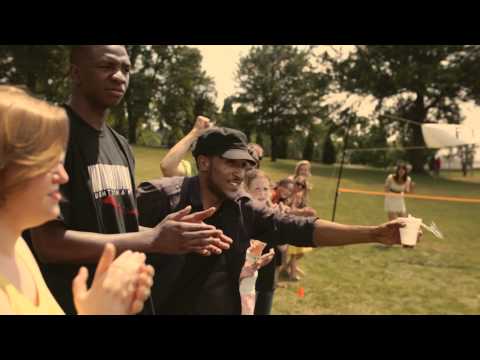 I can't decide what my favorite part of the video is.  The unexpected race. The actor at 2:41. The tears at 3:10.
I love it all! Don't you? If not, maybe this is more your style.