Thanks to Dooce, I recently discovered the videos of Tripp and Tyler, AKA The Don't Be That Guy guys. Their video called "Shit Nobody Says" is the most perfect thing ever.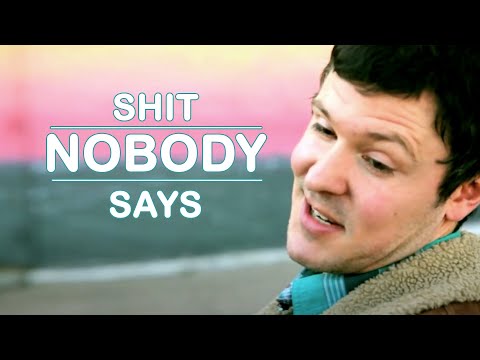 "How can I make papyrus my default font?"
"I wish there was more WNBA on television."
"My Bazooka gum still has flavor!"
Although, really, that should be "Fruit Stripe Gum" which holds its flavor like a feather holds a space ship.
Anyway, so I spent some time going through their amazing videos like their portrayal of various awkward runners, things you can't do when you're NOT in a swimming pool, and more.
And I also found this video of theirs featuring Jerome Bettis from 2010 and it is hilarious.
I miss those old style block numbers. The Steelers should go back to those.
Also, I just thought of something else nobody ever says!
"I rock my Hittsburgh gear to the fullest."