1. Thank you so much for your donations! 18 hours and we've already reached our 25% goal.
One thing that I've recently come to understand is how childhood cancer can absolutely ravage a small body.
This post over here is a perfect illustration of that. See young Cole before he got cancer, and then see his photo a few months prior to his death just a few weeks ago, after a one year battle with leukemia.
My brain really has a problem processing that.
2.  Due to Kirby Wilson's injuries and likely lengthy rehab from burns suffered when his home caught fire, it looks like he'll not be moving to the OC position because the Steelers new offensive coordinator is Todd Haley.
[Note to editor: Insert something here that makes it sound like I know who the hell Todd Haley is.]
Shit. I'M the editor.
Okay, is this him?
3.  Alyssa Milano, Antonio Brown, and Joe Manganiello (step off!) at a Super Bowl party in Indianapolis:
If you stare at Antonio's suit long enough, you will legit seize.
4.  A man bought a pigeon for $328,000.
No, I'm not just typing in random numbers and commas. That's REALLY how much he paid.
The only way I'd pay that much money for a pigeon is if it was a Terminator pigeon programmed to annihilate every single one of his brethren on the planet. While pooping diamonds.
(h/t Becky and others whose emails I lost. I'll give my editor a scolding about that. … SHIT.)
5. It appears the Occupy Pittsburgh protestors are indeed going quietly into that good night, as the camp is reportedly now deserted except for some tents whose owners are AWOL, and one random dude.
If you missed it last week, KDKA had an expose that showed that no one was really sleeping at Occupy Pittsburgh for some time now, except for a homeless guy.
Look, I don't blame them. Camping for three days is awful. Camping for 100 days is homelessness. Also? RATS.
Some protesters have erected what they call "the ark" from a pile of wooden shipping pallets that were used to keep their tents off the ground. The purpose isn't clear, but the only animals seen entering or leaving have been rats.
Oh, hell no. The only way I'd camp with rats is if the rats are Terminator rats who are programmed — you see where I'm going with this?
Here's an AP photo of the Ark:
Hmm. I think they're off by a couple cubits.
Those of you that know your Bible stories thought that joke was HILARIOUS. CUBITS!
Remind me to tell you my joke about a Pharisee and a Sadducee walking into a bar.
6.  My family and I have been emailing back and forth about the Hoodie Footie pajamas commercial.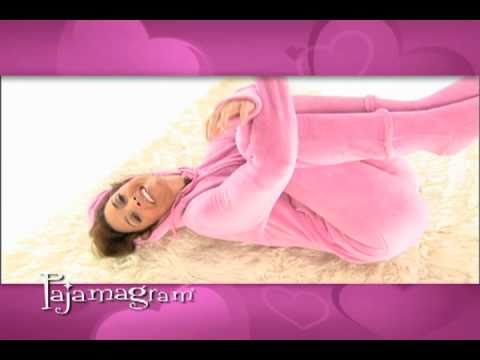 Marshmallow-y soft!
I actually have one sister who admits she would totally wear these abominations.
I won't tell you which sister said it, but, Princess Aurora.
Whoops.
7. My first self-united husband and future best friend David Conrad has been signed onto a new pilot for NBC called "Beautiful People" naturally.
The sci-fi project, from Cougar Town writer Michael McDonald, is set in a future world in which humans co-exist with life-like androids, known as 'Mechanicals'.  Conrad will play Jerry, an entrepreneur and genius who is an expert at designing and marketing the sophisticated Mechanical servants.
Sophisticated Mechanicals would be a kickass band name.
(h/t Cari)
8.  Found on Pinterest and I can't for the life of me find the original source. You know you want to do this for your wedding guests! What a cute and classy way to help guests find their tables at a Pittsburgh wedding.
Just make sure you serve something with fries on top!