1. Do you need humbled?* Are you feeling young and vibrant and full of joie de vivre (literally, "joy the vivre")? Is there a spring in your step you'd like to see turned into a painful limp?
Have I got the thing for you!
Spend an hour sled riding and snowboarding with a bunch of whippersnappers. Slam your hip into the hard snow over and over again to score the bone for the eventual break you'll have when you're in your 70s. Hear people say, "You only stop wrong on a snowboard one time, and then you will never make that mistake again," and then go and stop wrong on a snowboard over and over and over again, showing those motherbleepers that you're the exception to that rule.
Eat a few cupfuls of hard snow. Feel the snow find its way into the back of your pants. Feel your armpit muscle get painfully overextended. Learn that, yes, an armpit has a muscle in it and that muscle can be overextended.
Wake up the next morning and curse those damn whippersnappers and their absolutely disgusting, mocking youth. Find ice and a cupful of Advil. Ice the bruise on your hip.
Weep.
Act now, and we'll double the offer!
2. How was YOUR weekend?
3.  Whitney Houston died and I'm so bummed about it. I always wanted her to get herself together and make a comeback. Someone on Twitter put it perfectly though, that we're not really mourning her, but we're mourning our past. So true. The memories I have associated with her are probably what makes me the saddest.
And SHUT UP! One of those memories was of my junior prom date!
The circle of life, internet.
4. Using those tiny bottles of Heinz Ketchup (which you can order customized here!) as wedding favors/place cards really got me thinking about what other ways Pittsburghers (current and ex-pat) have managed to sneak a little or even a lot of the Burgh into their weddings. I asked on Twitter and now I'm asking here. Send me your pictures and a little bit of background info on how you represented our city at your wedding or reception. I've got some amazing pictures so far and I can't wait to see more.
Then I'll share them all with you on PittsburghMagazine.com!
5. Well this explains why Gary Busey ever agreed to be the spokesperson for Century III Kia (Lebanon Church Road, Pittsburgh! Minutes from the mall!). He's flat broke:
67-year-old Busey filed for Chapter 7 bankruptcy in California yesterday. Busey checked the box showing he has less than $50,000 in assets … and somewhere between $500,000 and $1,000,000 in various debts.
GARY BUSEY IS 67-YEARS-OLD?! WTF!?
Time is cruel, she writes as she ices her bruised hip.
Oh well. Let's just watch these again for the thrill of it: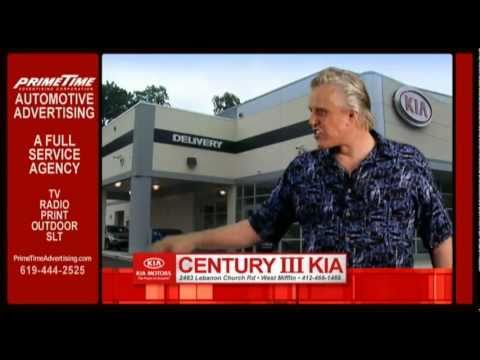 If David Hasselhoff starts shilling for Berger and Green [KABLOOEY!], then we'll know the Mayans were right.
6. Wendell August Forge expanded the Civic Arena line of goods to include bookmarks, trays, wine toppers, paper weights and more! The money clip would be just the perfect Father's Day gift for a Pens fan. Wow.
6. Speedy the Cuddly Shoot-Eater, but I'd rather be Slowpoke the Sinning Ben Affleck.
7. So I've heard a rumor that the Disposable Income Kid, who gives away a chunk of money each month, is a lifelong Pittsburgher, and that makes sense because Burghers are generous folks. Plus Burghers are funny, and the D.I.K. is funny.
So why not save your money or invest it?
Um, are you seriously trying to talk me out of giving you money?

Well, no, but there's no way this can be real.
I assure you it is.

Why should I believe you?
Who says you should? In fact, don't. Last I heard, there are tens of billions of other websites out there, and I've been told that some of them even have naked people on them. Maybe you should visit one of those sites instead. I'm sure they're giving money away too.

What's in this for you?
A pony.

Come on, seriously, there has to be something in it for you. Otherwise, it doesn't make sense.
I'll give you that one, Brainy Smurf. Nothing about this makes sense. However, there's just something about giving money away that appeals to me. So either believe me or get lost. I mean, feel free to NOT take my money.
Cool idea. Got my eye on this one now.
8.  Who knew? October 8 is National Fluffernutter Day!
I bet that's Casey Hampton's Christmas.
(h/t Hoosierburgher)
9.  If it's bothering you that we're so close to $12,000 that we can smell its sweet perfume, then feel free to donate to Make Room for Kids. I'll be taking the donate button down soon so this is your chance to hop on board the MAKE IT RAIN IN CHILDREN'S HOSPITAL AND AGH train.
We have fun on here. I just saw a monkey holding a margarita riding a dog riding a horse all, "GAMES FOR EVERY CHILD!"
10. If I had a nickle for every time I have ever read or heard, "Evgeni Malkin is no Sidney Crosby," I'd have enough nickles to probably get us up to $12,000. Sexgoal is on fire, almost earning an empty-net hat trick yesterday, and looking like a real contender to take home some hefty merchandise come awards time.
Evgeni Malkin is no Sidney Crosby because he is Evgeni Malkin, and that's better than good enough.
*Upon reread, I realize that should have "to be" in there, but I'm not changing it. Suck it.