1. I have an epic story to share with you about my mother. I am just bracing you now that you're not going to believe the story and you're going to think I'm making it up, but I swear to you on a stack of Bibles as tall as your mom, it is 100% true.
Soon.
2. I accidentally stumbled on this picture of the, I don't know, badge? patch? of the Wings Over Pittsburgh Steel City Airmen division? unit? squadron?
Man, I have a lot to learn about the military. Either way, how cool is this Steelers hypocycloid logo-adjacent design?
Love that.
2. Also in love with this panorama HDR view of the point from Mount Washington by local photographer Brad Truxell.
3. Burgher Jesse Langis-Eigsti of Jesse Reviews the World has another amazing review up. This one reviewing the May edition of Cosmo.
Jesse uses humor while making some pretty brilliant commentary on what Cosmo's real message is.
A snippet:
The downside to Cosmo's occasional moments of actual seriousness is that they make the rest of the articles seem all the more regressive and pessimistic by comparison. Despite the carefree tone in the writing, Cosmo holds a pretty cynical worldview. If you only had Cosmo as your guide to learn about humans, you'd assume that all women all shallow, fragile, insecure drips** who fret constantly about securing a man (A sample article tagline: "It's not like women sit around all day, thinking about getting hitched. Only on Sundays. Kidding!"). And men, or "guys", as they always seemed to be called in Cosmo, are arrogant, sex-crazy, meatheads who need an ungodly amount of guidance and patience in order to do such tasks as carry on a conversation. Yes, this is the material of a thousand stand-up comedy acts, but it's depressing to see a magazine continually feed its readers these low expectations.
You have got to read the whole post. So much hilariousness and perfection in tone.
Ginny's grade of Jesse's review: A+
4. Terry Bradshaw's 24-year-od daughter Rachel Bradshaw is going to be releasing a country album soon. This is she:
If I was blogging back in 1974, I'd have coined Terry the Duke of Fug, so my question is, how does so much fug spawn so much hawt?
5. I meant to write about this last week. As a business owner in Market Square, this story scared the beetlejuice out of me and made me so thankful for our law enforcement:
The plan was to "go down to Market Square on St. Patrick's Day with the intention of killing at least 15 women," Lt. Jeffrey Korczyk said. "It seems he had issues with women and God."Police say Notman intended to use an assault rifle and a .357 handgun, two firearms that he legally owns.

"He also noted it would be easier and have a much higher body count because the people would be drunk and wouldn't be very coordinated," Korczyk said.
People just suck.
6.  Headline:
Me: Wouldn't the dog therefore be dangerous simply by virtue of the fact that he fatally mauled a baby?
But what do I know? I'm no expert; I just know the definition of dangerous.
7. This is kinda badass and if I was braver, I'd totally do it.
Seven Springs' Mud on the Mountain 7-mile 20-obstacle race set for May 12!
The Cheese Grater obstacle sounds like it will chew you up and spit you out in tiny pieces.
8. So cool! A look at all the planned skyscrapers for Pittsburgh, where they'll be, what they'll look like and when they're coming. A little glimpse into our future in the next five years.
(h/t Kevin)
9. Kate and Peter's mother Amy has a new post up at Callapitter, her first in many many months, and in it, she lets us know how she's doing, what her emotional state is as the third anniversary of the deaths of her children recently passed over Easter weekend, and then she shares a picture at the end that just took my freaking breath away.
Wow.
10. This North Shore Connector parody promotional video from Benstonium is so well done. My favorite parts? "Suck it, Egyptians," and "Port Authority: Sit your ass down, Pittsburgh."
11. This Pittsburgh Dad made me LOL.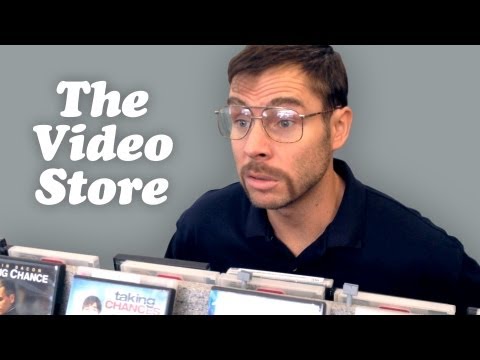 Man, I remember browsing the VHS tapes at Giant Eagle when we were younger on those special evenings when dad would … are you ready?
RENT A VCR!
I can't believe I just typed those words. It's right up there with "churn butter" or "read the papyrus."
The newest episode is up today and it's Pittsburgh Dad watching the Penguins.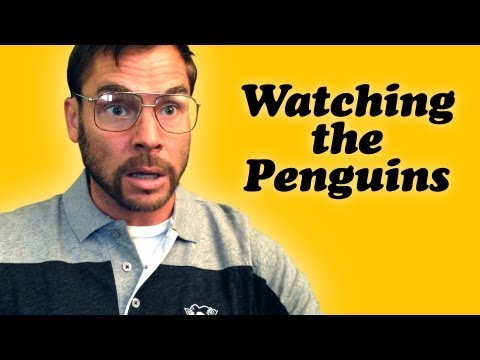 "Ain't nothing good ever came out of Philadelphia … [points toward kids sternly] … except the Constitution."
[falls down laughing]