1.Well Snowmaggedon 2012 has turned in LOLmaggedon and all the local weather people who told us to expect anywhere from 6 to 8 inches of snow are looking like the boy who cried wolf. But NO ONE cried wolf longer and louder than Fake Julie Bologna on Twitter:
Winter weather advisory tmrw. 6-8 ft. of snow. Boulder sized hail possible. Wind gusts upward of 300 mph. River tsunami warning. Locusts.

— Fake Julie Bologna (@fakejulie) April 23, 2012
My God, if SyFy doesn't make a movie called River Tsunami soon, they have epically failed.
2. A local 16-year-old girl from Beaver is up for Black Enterprise Magazine's 2012 Teenpreneur Award for her business, Amber's Amazing Animal Balloons, and check out her creations on her website and in this video: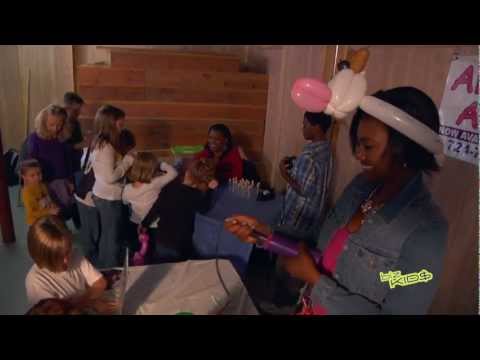 Did you see the parrot and the penguins?! Wow. Do you know what I can make with a balloon? A loud popping sound. It's quite impressive. It's less of a KA-POW and more of a ZA-BAM!
(h/t John)
3. If you haven't seen this yet, a first-grader from Pittsburgh won a national penmanship award and the amazing thing is she was born with no hands.
My heart almost can't stand it.
(h/t my Dad)
4. It is imperative that I get this on a shirt or in a cross-stitch pattern.  Or tattooed on my body.
(h/t Nancy)
5. If you're looking for something to do this Saturday, the cool all-girl comedy variety act troupe Frankly Scarlett will be performing at the Cabaret!
The crazy part, without meaning to, half of their troupe has appeared in my Burghy Weddings series over at the mag! Robin Hitchcock is the bride that stopped at Fathead's with her groom. And in this picture of Robin's wedding, you can see other troupe members Abby Fudor and Liz Labacz. Then you've got Addi Twigg here.
They describe the show to me as this:
Lots of clever writing mixed with entirely goofy ideas. We have bits mocking the all-male subcommittee hearing on reproductive rights (all-female subcommittee hearing on male pattern baldness) …and we also do 90s rap and dance moves as Salt-N-Suga, a touring edutainment group. In addition to sketch and improv, we have local musician (and funny lady) Addi Twigg on stage the whole time as our 'band'. She does hilarious and beautiful covers of songs, and sings between sketches to help give a cabaret feeling to the night.  And finally we do video (writing, editing, etc.) Sisters doin' it for themselves!!
GIRL POWER!
More info here! Or on Facebook here.
6. My Dad sent me this and maybe some of you would enjoy it too. A look at Monroeville in the early 60s to 70s: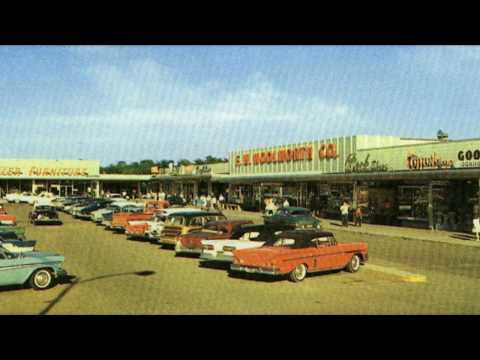 Thrift Drugs and Victoria Station. Man, that is a blast from the past and I feel old and I've fallen but I'll just stay down here and take a nap.
I wonder if my sisters remember going to Victoria Station to eat.
7. Light of Life Rescue mission asked me to take part in this little project for the upcoming Tunch and Wolf's Walk for the Homeless. YOU try saying no to that. Luckily I'm only in it for a second or two.
It's a great cause and I'm looking forward to visiting the place soon.
7. Sixteen things Calvin and Hobbes said better than anyone else.
Also, if I may add, "Oh, great altar of passive entertainment, bestow upon me thy discordant images at such a rate as to render linear thought impossible."
I just typed that from memory, but I bet I'm not more than three words off.
Me is to Calvin and Hobbes as David Conrad is to Shakespeare. That'll be on the SATs I bet.
(h/t Jonathan)
8. You. With the face. Tell me where I can buy these online:
Because I will rock that thing to the fullest.
(h/t Mikey)