1. There will be a new history post next week. Over the course of the last week, I have probably put six hours of research time into it and all it has done is give me about 30 other things I want to research about Pittsburgh's history, particularly the 1885 to 1930 period.
I seriously might need an intervention soon, you guys. Or a time machine.
Are we stuck in a Dilbert strip? Is that an actual organization? What does it even do?
The preeminent worldwide organization for mergers and acquisitions and corporate professionals.
This reminds me, how is the Pittsburgh Chapter of the Organization for the Actualization of Increased Revenues doing these days?
3. Go check out this picture of a telephone pole in Connellsville, Fayette County.
I refuse to believe that's real. I have made mud pies that were more structurally sound. And there's no warning. No caution tape around it. No orange cone. No sign that says "HERE BE CERTAIN CRUSHING DEATH."
God bless Fayette County.
4. Pittsburgh has an all-girls FIRST robotics team named Girls of Steel made up of female high school students who dress like Rosie the Riveter and take part in robotics competitions and I AM SUPER IMPRESSED! You must go read all about them, check out their awesome build pictures, and be inspired.
As a zombie once said, "Brains are hot."
(h/t Kelly)
5. A Fayette County prisoner hid a cellphone and a charger in his prosthetic leg.
This is called taking the lemons life throws at you and making lemonade. Just like I can take the lemon life threw at me (being super deaf) and make lemonade (turning my hearing aids off when my kids start whining).
6. Pedro Alvarez looked in the mirror and said, "OMG. You suck. Stop it."
Or the ghost of Robert Clemente visited him in the night and said, "OMG. You suck. Stop it. Also, give to the poor." Because Pedro has managed to bring his hilariously atrocious, grotesquely vomitous .067 batting average up to a merely anemic, slightly putrid .156.
TRIPLE DIGITS, BABY!
But seriously, he seems to have turned the bend and God I hope it's Roberto showing him the way.
7. Two friend things for you, meaning they are about my friends who I actually used to just know virtually but now I know them well enough to call them a bitch to their faces:
Burgh Baby's Getting Started with Your DSLR photography classes are still going on thanks in part to demand by Burghers interested in learning what all the buttons and doohickeys and numbers mean on their DSLRs.  As you know, I took a class and I can't even tell you how valuable it was to me. My pictures have life now. Although I still need help getting my white balance right. That's a killer.
Mindy Bakes is my new favorite recipe blog joining Burgher Michelle's Brown Eyed Baker blog. I made this meatloaf for my family and I can't even tell you. Best meatloaf ever. MEATLOAF! IT HAS BEER IN THE SAUCE! BEER! And she is so right about not mashing your meatloaf to death. I was totally making that mistake.
8. Dear Lukey, "doohickeys" is actually a word. I dare you to use it in a press release. Speaking of which, three times was the charm because his staff managed to finally put the correct word in the press release. Someone needs to make a shirt all "inclimate inclemate inclement!"
9. CHILLS. From Benstonium: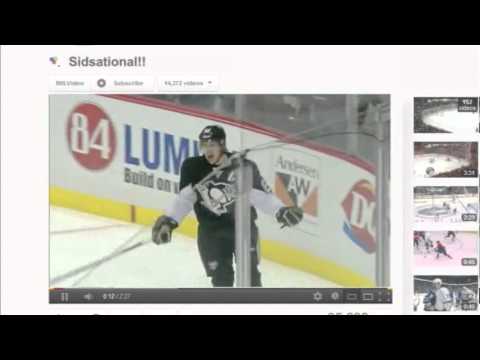 10.  A little girl in Children's Hospital, Lanie, who is fighting leukemia, and hopefully will get some smiles out of all that gaming Make Room for Kids delivered, has a wish … to meet iCarly. You can help by liking or sharing her Facebook page!
You can see that yesterday her parents almost lost her, but she fights on. Would that I could punch cancer in the throat for her.
(h/t Gina)
11. If you're going to Saturday's Pittsburgh Power game, be sure to let the Power know that you want your ticket proceeds donated to Team Tassy, which is the nonprofit charity chosen to benefit from this game. Tassy will even be there to do the coin toss!
I wish I could figure out how to buy tickets online, because their webpage is a giant bag of fail on that.
12. I always thought Andrew McCutchen's hair was in braids. I never realized they were dreads. How unobservant of me. Either way, watch this. It's kinda swoony and a bit [smolder].
(h/t MostlyMartha on Twitter)
13. This video is raw footage of Rick Earle touring the Florida house where alleged [snort] murderer Ken Konias was captured. Start at 1:17 in and pay attention to the girl in the background. She is a superstar! Then jump to 2:28. LOL.
3:07, she blatantly eye-bangs the camera.
Get this girl a reality show.
(h/t @thisisunique)