1. I never go to the symphony, but classical music always gives me goosebumps and I wonder why I don't go to the symphony? My brother-in-law Muchacho, who Tina Fey refers to as the Sports Idiot Savant, is a classical music fan, so in his car he's either listening to The Fan, or Beethoven. So he'll appreciate this. Go check out a new post over at Pittsburgh Magazine featuring the four finalists in the PSO's online soloist hunt.
I'm not revealing my favorite until Manfred Honeck chooses the winner, but who is yours?
Also, as indicated in the post, is it weird that I can still play the Star Wars theme on a recorder? Something I learned in THIRD GRADE?
2. Hockey season is over. This is probably old, but it's new to me. And it is magnificent.
I literally cannot stop watching it. Somebody needs to pay me to watch it because I'm so good at it.
Also, raise your hand if you just said something in your head about Kris Letang and poking and "mmmrowr."
You dirty.
(h/t @djlunchbox)
3. If you're a pet lover, you will love this event. $35 gets you a 10-minute portrait session with photographer Nicole Begley at West Park in the North Side. The event is June 9, all day, and it benefits the Western Pennsylvania Humane Society. 
Somebody bring a baby hedgehog to the shoot and then send me the pictures please! I need more baby hedgehogs in my life.
See?
I've named him Schmoopsie and he is my bunnybumpkin.
Did you just die from cute?
4. Let's take a vote. Who is the scumiest scum of the earth?
Anyone who would tamper with a school bus to the point that the wheels fall off and endanger the lives of dozens and dozens of innocent children?
Anyone who would vandalize a park dedicated to an officer of the law who was gunned down in cold blood while serving in the line of duty?
Ah, screw it. They both can win!
Assholes like that should receive in the mail every single day a postcard with Mister Rogers' face on it and the words, "That wasn't very neighborly of you."
5. Speaking of Mister Rogers, I'm super excited for this. 
I'm also hopeful to have an interview up soon with the director of Mister Rogers & Me.  Like Roberto Clemente, if all you know about Mister Rogers is the very basics, I cannot encourage you enough to dig a little deeper into his life. It is an amazing, uplifting, affirming story in every single way.
Those men are better than self-united husbands. They're my heroes.
6. Market Square has $5 valet parking now! And no, it's not just for patrons of Market Square. It's simply an effort to bring more people into downtown to spend money. Every day starting at 5 p.m., you can leave your car at the valet in Market Square until midnight for $5. No dealing with garages or lots or meters.  Give it a try, says this Market Square business owner with a vested interest!
7.  If you're not one of the ten million viewers to the new Dark Knight Rises trailer that was posted just five days ago, here you go!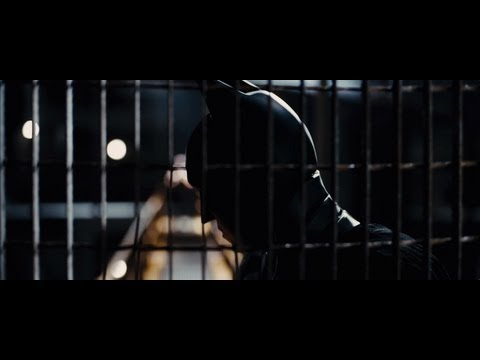 I'm excited! To see the mayor fall into a pit of doom! Just kidding, Lukey.
8. My new addiction. The Pittsburgh History Journal!
9. Pittsburgh was the only city to gain private sector jobs over the last four years of 16 cities that were in this benchmark study.
(h/t Popcity for the link and Angry Mongo for the graphic)
10. Remember Pedro Alvarez? He of the .064 batting average? He who I kept saying to, "Just swing, Pedro!" He who I prayed Roberto would lead down the path to awesomeness?
In just the last six games, he is batting .478 with eight RBIs!
But unfortunately, like the Cheese Touch, you can't seem to get rid of Pirate Suck; you can only pass it on to someone else and Pedro passed it on to A.J. Burnett who went from a 1.38 ERA to a 8.34 in ONE GAME.
I just can't stand it.