Lots of stuff happening in Pittsburgh sports today, so let's discuss that over coffee and these sugar-free York Peppermint Patties I bought that taste like actual mint-flavored poop, and please keep in mind that I have inadvertently tasted my baby's poop, so I have an inkling of what mint-flavored poop would taste like.
This has gotten awkward.
Ahem.
1. You remember Jeremy Bloom, right? The Olympic skier/fashion model/Pittsburgh Steeler? The ladies of Pittsburgh loved to look at his abs and his face and we liked to shake cute little threatening fists at the Steelers should they consider cutting him from the team, and then we went all [awkward kung fu moves] when they did cut him from the team before any of us had a chance to self-unite to him.
Jeremy is more than a face because he has this amazing nonprofit he started Wish of a Lifetime, which is kind of like Make-A-Wish for the elderly — helping them fulfill their lifelong dreams before their time runs out.
Not only is Jeremy a really good egg packed in a perfect perfect perfect outer shell, he's also single and therefore will be on a summer reality dating show called The Choice, hosted by the super leggy Cat Deeley:
Reality stars DJ Pauly D and Rob Kardashian, model Tyson Beckford, pro football superstars Rob Gronkowski and Ndamukong Suh, singer Joe Jonas and actors Carmen Electra and Dean Cain are among the celebrities who will vie for love on the hottest summer dating show, THE CHOICE, which debuts Thursday, June 7 (9:00-10:00 PM ET/PT) on FOX. Hosted by Cat Deeley, THE CHOICE is the ultimate blind date for celebrity bachelors and bachelorettes competing for the hearts of attractive singles—they can't see.
Ndamukong Suh? Did someone have their fingers placed incorrectly on the keyboard before typing that?
Which, my God, that'd be a great way for George Lucas to come up with Star Wars names. Let me try it.
Hsr Hsr Vubjd.
The Dark Lord Hsr Hsr Vubjd.
Brill.
Also:
2. Hines Ward took batting practice with Clint Hurdle.
 The guy pitching batting practice early Thursday in PNC Park to Hines Ward, and gregariously enjoying it, was Clint Hurdle. Unlike some others who maybe couldn't ignore their athletic-challenge DNAs against the recently retired NFL and Steelers great, the Bucs manager figured he'd be good for teeing up some cookies.

"I tried to throw it where he's swinging, trying to find his happy spot," Hurdle said. "Hey, he's a top-of-the-lineup guy. He can really run. Like I tell our young players, if they can run and hit fly balls, there's a job for them: It's at WalMart."
Is there a sign-up form somewhere at PNC Park or do only retired athletes get to do this?
Lucky.
3. The Duke of Fug is still whining about Haley. At least that's how I read this:
"That one's a little harder than the Miami ones I was doing," Roethlisberger said after he left another of Haley's classes Wednesday at the Steelers facility on the South Side. "I joke and say that my final paper for Miami on Tibet was a lot easier than the Rosetta Stone we're doing now here."

"Right now, we're practicing the pass because it's more complicated," Roethlisberger said. "Steelers fans and coach Tomlin and the Rooneys apparently thought B.A. was throwing the ball too much. But yesterday in coach Haley's office, we were talking about using the no-huddle and throwing the ball and how much we have to use our weapons."
That sounds like Ben is saying the Steelers claimed to get rid of Bruce Arians because he was passing too much, but that Haley is all about the pass too. Which to me sounds a lot like whining.
You?
I mean, I love Bruce Arians, but shut up about Bruce Arians, Ben.
4.  A Murrysville girl who has officially been dubbed the Freaking Luckiest Girl Alive by me, won the opportunity to take father-of-four Pascal Dupuis to school!
How come I never had or have this kind of luck? I've never won anything by chance. I've never once gotten through on the radio to win a contest. The busy signal is my earworm. I've never won more than a buck off of a scratch off. I've never even found a bag of money on my doorstep. WHAT GIVES, UNIVERSE?!
5. The Pittsburgh Passion have begun that thing where they decimate their opponents by 49-0 as they did recently to Cleveland.
They're 3-0 for the season so far.
[snap] You go, goils. [snap snap] [head swivel]
Check out their commercials. All kinds of awesome: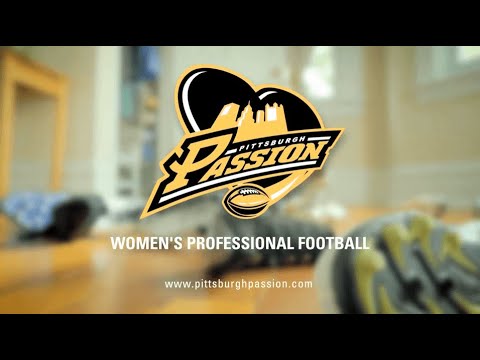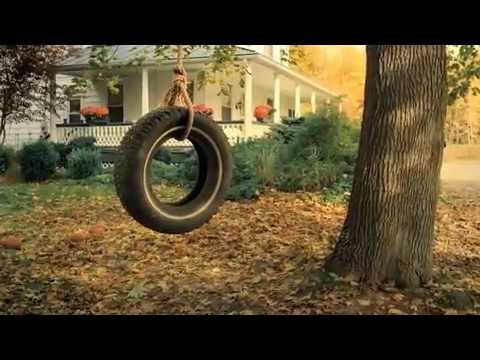 6. And so we make sure we hit all the professional sports teams in Pittsburgh … The Power still exist.
There you go.