Last night Casey McGehee hit a solo homer against Cincinnati to put the Pirates up 7-2. After touching home plate, his teammates decided to play a little joke on him by giving him zero reaction whatsoever when he returned to the dugout.
Not a high five or a sports butt slap or a golf clap or anything.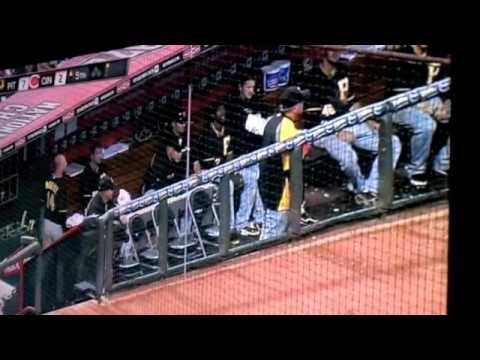 Boy, I love this team.
This is the year. Get on the bandwagon. We have margarita-infused Sno-Cones, people.
And I saw a naked boob back there somewhere.