Monthly Archives: July 2012
1. Don't write a Random n'at for a few months and you will have random shooting out of every orifice of your body.
That sounded gross.
You get my meaning though.
2. You know you're having a fun time with your sisters when you break out into "Onward Christian Soldiers" before falling over laughing.
Just me and my sisters?
I love when Tina Fey is in town. I like to wave dented cans of tomato products under her nostrils and whisper, "The botulism is coming for youuuuuuuuu."
3. If you love to run, you'll want to take part in the Genre's Kids With Cancer 5k Race/Walk taking place on August 18. The proceeds directly benefit kids with cancer and their families via this completely volunteer-run organization of which I am a member of the board.  It's not just a race, but a whole slew of awesome fun for the whole family including games, raffles, music, entertainment and more.
Details are here! I'll see you there.
4. "Stop Shooting. We Love You."
Going to get into more detail with this for the magazine's site probably, but you go check out Love Front Porch, a project in Homewood, which was coined as "One of America's Most Violent Neighborhoods." It really touched my heart, so I'm going to try to interview the artist for the mag. This story is so great, I could have seen Oprah wanting to talk to this young woman.
5. Calvin and Hobbes Tumblr page full of gifs that will make your week. It made mine!
(h/t to all of you that sent it to me!)
6. Men Throwing Rocks With The Other Hand. Dying laughing. The actual The Rock would look like the biggest sissy in the world if he threw a rock with his other hand.
Someone needs to make a NFL Quarterbacks Throwing Footballs With The Other Hand video. Viral shit.
(h/t Butler Woy)
7. Benstonium does it again with this Pittsburgh Steelers/Dark Knight Rises trailer. Chills.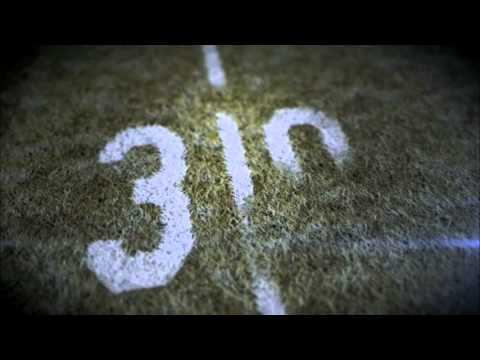 8. Jamie and Ali are in town together for the first time since the airlift over two years ago. They are working hard to raise some much-needed funds to continue their work in Haiti where they are helping keep families together. The Post-Gazette did a great write-up on them and tonight at Las Velas there is a planning meeting if you're interested in volunteering to help plan Ti Kanaval which is taking place this fall. Follow @HaitianFam1st on twitter for details!
Also, I'll be writing up my interview with the girls in which they really delve into the emotions they've experienced post-earthquake. It's quite emotional at times.
9. Tweets that rocked my world recently. You should follow these people:
That's Djibouti. Not mine. #Olympics

— JulieGong (@JulieGong) July 28, 2012
If I use a Kindle Fire to order something from Amazon on a Chick-Fil-A WiFi signal, will the world explode?bit.ly/PFt4aM

— rbohlender (@rbohlender) July 27, 2012
I think it was Jefferson who wrote:"Its my hope we will use Chicken to declare where each of us stands on important civil rights issues."

— RandyBaumann WDVE(@DVERandy) July 27, 2012
Yeah don't use "Movin' on Up" in Sherman Helmsley's obit headline, k guys? Thx.

— KimLy (@KimLy) July 24, 2012
Dear EGGO Waffles, stop cutting corners, and start making square waffles. Love you.

— Scott E (@DjScottro) July 22, 2012
If Joe Walsh wins this fall, I give up in everything. Not just politics or voters, but taxicabs, WB Yeats, photosynthesis, etc. Everything.

— Pat Stack (@pat_stack) July 9, 2012
My legs don't have cellulite. Your eyes are just wrinkly.

— mindbling (@mindbling) July 6, 2012
I can go buy knives – no questions. Fireworks – here you go. But Claritin-D? They shake me down. The man be hasslin' me over some allergies.

— Colin Dunlap (@colin_dunlap) June 27, 2012
if you're a hoarder you should just hoard books.

— James Foreman (@jamesforeman) June 24, 2012
10. And finally, I have a new column up over at the magazine, this one about the change of heart I've had over the last five years when it comes to the Furries.
A snippet:
I finally understood why they do what they do. Sure, there's some true weirdness that happens in the underbelly of anthropomorphism, and some might take it too far — and there are some suits so odd that you can't help but think to yourself, This must be what the Muppets look like to each other when they're tripping on acid.
Man. Muppets on acid. Talk about viral videos.
Warning
: Use of undefined constant php - assumed 'php' (this will throw an Error in a future version of PHP) in
/nfs/c05/h01/mnt/75660/domains/thatschurch.com/html/wp-content/themes/thatschurch2012/archive.php
on line
46
I know you don't watch America's Got Talent because it's not exactly "quality" television unless you think trying to figure out what the hell Nick Cannon is thinking when he chooses his pants is "quality" TV.
But my husband LOVES the show so I tolerate it with him. There was a contestant in the top 48 named Horse and Horse's "talent" was getting violently smashed, bashed, kicked, and punched in the huevos. The balls. The nuts. The junk.
He did this without wearing a cup and he called it his superpower and Howard Stern just thought it was the best thing that ever happened ever in America ever ever.
As we watched what would be Horse's final performance because the good voting people of America realized that getting smashed in the junk repeatedly is not really talent, my husband cringed and groaned and grabbed his own personal huevos in sympathy pain.
Me: "How bad does it REALLY hurt to get kicked there?"

Him: "Bad. BAD. So bad. SO SO SO BAD. Oh, so bad. Makes you want to puke."

Me: "Give me something to compare it to. Like another pain. Is it like breaking a bone?"

Him: "Worse than childbirth."

Me: "YOU'VE NEVER BIRTHED A CHILD."

Him: "Okay. Have you ever had a pain so bad that it just knocks you to your knees?"

Me: [blink] [blink] "I BIRTHED A CHILD."

Him: "I still don't think it's as bad as getting kicked in the balls."

Me: "Do you not remember that the epidural didn't work? Do you not remember me screaming so loud that the nurses thought I was possessed? Do you not remember me saying the F word to the nurses' faces and MEANING IT? Do you not remember me dry-heaving over and over again? Do you not remember me throwing medical supplies to the floor in blinding pain? Do you not remember ME STANDING IN THAT DELIVERY ROOM PUNCHING YOU OVER AND OVER AGAIN FOR GETTING ME PREGNANT AND MAKING ME GO THROUGH THAT?!"

Him: [blink] "Okay. Maybe they're comparable."

Me: "You can say that if you ever grow a uterus and birth a baby. No way is getting kicked in the balls worse."

Him: "You can say that if you ever GROW BALLS AND HAVE THEM KICKED."

Me: "Say 'focus' for me."
So there is really no way to know which is the worse pain, birthing a 8 lb. 6 oz. baby without an epidural or getting kicked in the nuts.
But it's the baby. My God, trust me, it's the baby.
Warning
: Use of undefined constant php - assumed 'php' (this will throw an Error in a future version of PHP) in
/nfs/c05/h01/mnt/75660/domains/thatschurch.com/html/wp-content/themes/thatschurch2012/archive.php
on line
46
Thanks to a comment by A.J. on Sean Collier's wonderful Bizarro Kennywood guest post, I learned something so amazing.
When Kennywood got rid of the Laser Loop back in 1990, it sold it to an amusement park in Mexico City, where the ride still exists!
Now many of us never got to ride the Laser Loop because we were too short back then or too scaredy pants back then (me), but now via the magic of the Internet, if you can't get to Mexico City, you can virtually ride the Laser Loop, which is now called Cascabel!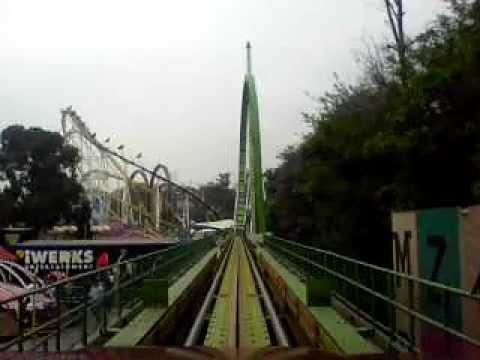 I'm not going to lie. I cupped my hands around the sides of my eyes and put my nose to my laptop screen to try to give myself the IMAX experience.
It kinda worked because now I'm craving Potato Patch fries.
It makes me happy to know it's still out there giving joy like this: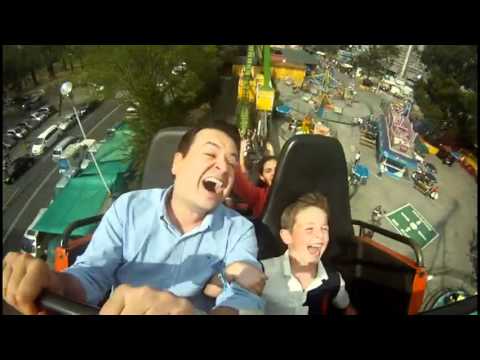 My next mission: hunt down the Noah's Ark whale's tongue and install it in my house's entryway.
Warning
: Use of undefined constant php - assumed 'php' (this will throw an Error in a future version of PHP) in
/nfs/c05/h01/mnt/75660/domains/thatschurch.com/html/wp-content/themes/thatschurch2012/archive.php
on line
46
I'm back from North Carolina and what age do you suppose it is that we switch from "Ugh. Home from the beach and back to real life. [sadface]" to "HOME! My own bed! [fist pump!]"? I think it's 35-years and three bags of Werthers.
A lot has happened while I was away. The Freeh report. The Paterno statue taken down. The Aurora tragedy. The NCAA sanctions. THE PITTSBURGH PIRATES. YOUR PITTSBURGH PIRATES. If you're not on my bandwagon drinking lustily from the margarita fountain while waving a beer soaked jolly roger while randomly sports-butt-slapping people's asses, then you're obviously just a stubborn jagoff.
And speaking of jagoffs, you must go see what David Shribman, the P-G's biggest kahuna, did after I took him to task for banning the word jagoff from paper.
And now, here's one last guest post, this one by the four incredibly gorgeous local ladies of EatPGH.com, and I'm not just saying that. Scroll down for the picture that proves it. 
___________________________
Oh hey, Pittsburgh!
There is a new book coming to town all about you. OK, OK. Not you exactly. (Unless you are a delicious sandwich… in which case, we'd like to meet you.) This book is all about the gastronomic delights of your super city!
We, ladies of the blog eatPGH.com, have written a book: The Food Lovers' Guide to Pittsburgh, published by Globe Pequot Press.
Set to hit bookstore shelves on September 4, 2012, the book will feature:
Over 200 restaurants reviews in almost every nook and cranny of Pittsburgh, the 'burbs and beyond!
A detailed list of popular food and culinary events by month!
14 sidebars about topics like the "Pittsburgh Must-Eat Cheat Sheet" and how to "Ship Pittsburgh to You!"
12 recipes from local chefs at restaurants, such as Meat & Potatoes, Braddock's American Brassiere, e2, and more!
Though the book isn't officially out yet, you can preorder it online at Barnes and Noble and Amazon.
Be sure to follow the eatPGH blog for more details about the book and how we plan to celebrate its release (hint: so. many. parties.).
Xo
The eatPGH ladies
Laura, Mandy, Julie, and Sarah
Warning
: Use of undefined constant php - assumed 'php' (this will throw an Error in a future version of PHP) in
/nfs/c05/h01/mnt/75660/domains/thatschurch.com/html/wp-content/themes/thatschurch2012/archive.php
on line
46
There comes a time during every great family beach vacation that one of the toddlers, distraught and angry over some perceived juicebox or boogie board injustice, tries to fling herself into the sea. Yesterday was that day and it was magnificent. Because it wasn't my kid, but my sister Pens Fan's kid. I got pictures. 47 of them.
I'm still in North Carolina, so here's another great guest post, this one by Sean Collier. Sean is a colleague of mine over at Pittsburgh Magazine and he's also another great writer who I have yet to meet in person. I'm starting to realize this is a problem. I need to get out more. As soon as my youngest reaches an age where she doesn't seriously consider flinging herself desperately into the sea. 
Here's Sean taking us on a journey through the Kennywood you'll never know. It's brilliant, except for the part where he forgot about how in the Rotor all the obese people's fat would splay against the walls. Hawt.
______________________________
A few weeks ago, the excellent "Jeff Rubin Jeff Rubin Show" podcast dedicated an episode to the infamous, defunct Action Park — a treacherous and hilariously ill-advised waterpark in New Jersey. While discussing the park's hazards (water rides in ponds filled with poisonous snakes! Drunk, underage, overworked lifeguards monitoring hundreds of people apiece! Broken equipment! A loop-the-loop waterslide that never worked even a little bit!) Rubin and his guest, Action Park expert Seth Porges, talked at length about how amazing and entertaining the Wikipedia entry for Action Park is.
A Wikipedia entry? Worth reading, on its own merits? As an editor, this confused and confounded me.
They're right, though — the Action Park page on Wikipedia is a masterpiece. Well-written, detailed, rife with illuminating anecdotes. It's the crowdsourced online encyclopedia entry version of The Great Gatsby.
Inevitably, this led me down the internet wormhole that a certain Ms. Montanez is so fond of traveling, and I quickly found myself at the Wiki page for our own bit of theme-park history. While Kennywood's page isn't a timeless masterpiece like the Action Park treatment, there's a lot to pique the interest of a trivia-obsessed 'Burgher like myself. Most notable: a year-by-year breakdown of changes to the park, from the 1800's all the way through Garfield's godless encroachment onto my beloved Old Mill.
Here, then, let's take a trip into what might've been. What could still stand in West Mifflin, had the winds of change blown in another direction and the element of all-too-real danger presented by Action Park filtered westward. Join me, on a brief visit to…
Bizarro Kennywood.
First, if you'll look to your left immediately upon entering the park, you'll find that the twisting mass of steel and yup-that's-too-long-let's-go-get-some-fries-instead lines known as the Sky Rocket has re-vanished, and the missing Turnpike is in its place. Do we really need a ride that's just some little cars on a strictly controlled track? Yes. Yes we do. So that eight-year-olds can pretend they know how to drive, and fill up their tanks with gas payable only in FUN.
And yes, Garfield is gone; the horror kitsch of the Old Mill is back in full effect. Although once a week we change it to the name it used briefly in the '70s: Hard Headed Harrold's Horrendously Humorous Haunted Hideaway. That's not just the best name for a ride I've ever heard, that's the best name for anything I've ever heard.
Noah's Ark, you'll note, has also been restored to its former version, where there were like eighteen more opportunities to break your leg and you had to walk across the squishy whale's tongue to get in. Of everything that's missing from Kennywood today, I think I miss the squishy whale's tongue the most.
Here we have one of my favorite vanished rides – the treacherous Rotor, an old-school version of the common carnival ride called a Gravitron. You know it — you lean against the wall, it spins like a washing machine and you're stuck to the wall? Well, in the old days, it was a big steel drum, and the floor eventually fell away. So you were there, hovering perilously over a slab of worn steel. Terrifying. Just like all good theme park rides should be.
Speaking of scares, with the conversion of the awesome Gold Rusher to the confusing Ghostwood Estate, Kennywood lost the last of its true dark rides — the ones where you sit in a cart while scary things happen, slowly. (Yes, also known as the ones where teenagers make out.) I just happen to think that dark rides are awesome, so we've installed not one, not two, not three, but four of the park's bastions of bygone spooky darkness: the Gold Rusher, Laff in the Dark, Le Cachot and Ghost Ship. Fun fact: Ghost Ship burned to the ground in 1975! I'm still bringin' it back!
Ever find yourself trying to explain to someone that there was definitely a weird ride where you got water sprayed in your face around for like five years, seriously, just a few years ago, it was here, I remember it? You're not crazy! It was called King Kahuna, and it only did its spraying routine for a couple of seasons before people pointed out that they had trouble breathing, what with all the water in their mouths. Well they'd better toughen up, because the King has returned!
Pitt Fall? Back. Best view of West Mifflin parking lots ever!
And finally, most importantly, you'll note that the Laser Loop is back, in all of its incredibly simple glory. Is it a super-short roller coaster, mainly just offering one big loop? Yup. Are the lines way too long? Yup. Is it vastly inferior to every other roller coaster in the park? Oh yeah. So why am I bringing this forgettable ride back from the dead?
Because it was removed in 1990. I was born in 1985. That means I was never tall enough to ride it. And I'm still bitter about it.
Sadly, though, we must recede from the mists of Bizarro Kennywood and back to the real world — where the park is more fun, friendly and safe than ever. Not so bad at all, I know. Those bygone rides will have to remain in memory, stories, and a not-at-all-convincing account from your weird cousin who swears a dude got thrown off the Jack Rabbit right in front of him this one time.
Warning
: Use of undefined constant php - assumed 'php' (this will throw an Error in a future version of PHP) in
/nfs/c05/h01/mnt/75660/domains/thatschurch.com/html/wp-content/themes/thatschurch2012/archive.php
on line
46