1. Don't write a Random n'at for a few months and you will have random shooting out of every orifice of your body.
That sounded gross.
You get my meaning though.
2. You know you're having a fun time with your sisters when you break out into "Onward Christian Soldiers" before falling over laughing.
Just me and my sisters?
I love when Tina Fey is in town. I like to wave dented cans of tomato products under her nostrils and whisper, "The botulism is coming for youuuuuuuuu."
3. If you love to run, you'll want to take part in the Genre's Kids With Cancer 5k Race/Walk taking place on August 18. The proceeds directly benefit kids with cancer and their families via this completely volunteer-run organization of which I am a member of the board.  It's not just a race, but a whole slew of awesome fun for the whole family including games, raffles, music, entertainment and more.
Details are here! I'll see you there.
4. "Stop Shooting. We Love You."
Going to get into more detail with this for the magazine's site probably, but you go check out Love Front Porch, a project in Homewood, which was coined as "One of America's Most Violent Neighborhoods." It really touched my heart, so I'm going to try to interview the artist for the mag. This story is so great, I could have seen Oprah wanting to talk to this young woman.
5. Calvin and Hobbes Tumblr page full of gifs that will make your week. It made mine!
(h/t to all of you that sent it to me!)
6. Men Throwing Rocks With The Other Hand. Dying laughing. The actual The Rock would look like the biggest sissy in the world if he threw a rock with his other hand.
Someone needs to make a NFL Quarterbacks Throwing Footballs With The Other Hand video. Viral shit.
(h/t Butler Woy)
7. Benstonium does it again with this Pittsburgh Steelers/Dark Knight Rises trailer. Chills.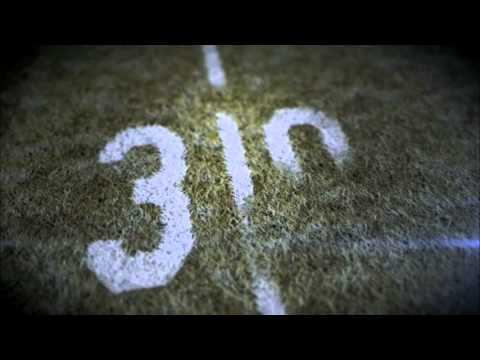 8. Jamie and Ali are in town together for the first time since the airlift over two years ago. They are working hard to raise some much-needed funds to continue their work in Haiti where they are helping keep families together. The Post-Gazette did a great write-up on them and tonight at Las Velas there is a planning meeting if you're interested in volunteering to help plan Ti Kanaval which is taking place this fall. Follow @HaitianFam1st on twitter for details!
Also, I'll be writing up my interview with the girls in which they really delve into the emotions they've experienced post-earthquake. It's quite emotional at times.
9. Tweets that rocked my world recently. You should follow these people:
That's Djibouti. Not mine. #Olympics

— JulieGong (@JulieGong) July 28, 2012
If I use a Kindle Fire to order something from Amazon on a Chick-Fil-A WiFi signal, will the world explode?bit.ly/PFt4aM

— rbohlender (@rbohlender) July 27, 2012
I think it was Jefferson who wrote:"Its my hope we will use Chicken to declare where each of us stands on important civil rights issues."

— RandyBaumann WDVE(@DVERandy) July 27, 2012
Yeah don't use "Movin' on Up" in Sherman Helmsley's obit headline, k guys? Thx.

— KimLy (@KimLy) July 24, 2012
Dear EGGO Waffles, stop cutting corners, and start making square waffles. Love you.

— Scott E (@DjScottro) July 22, 2012
If Joe Walsh wins this fall, I give up in everything. Not just politics or voters, but taxicabs, WB Yeats, photosynthesis, etc. Everything.

— Pat Stack (@pat_stack) July 9, 2012
My legs don't have cellulite. Your eyes are just wrinkly.

— mindbling (@mindbling) July 6, 2012
I can go buy knives – no questions. Fireworks – here you go. But Claritin-D? They shake me down. The man be hasslin' me over some allergies.

— Colin Dunlap (@colin_dunlap) June 27, 2012
if you're a hoarder you should just hoard books.

— James Foreman (@jamesforeman) June 24, 2012
10. And finally, I have a new column up over at the magazine, this one about the change of heart I've had over the last five years when it comes to the Furries.
A snippet:
I finally understood why they do what they do. Sure, there's some true weirdness that happens in the underbelly of anthropomorphism, and some might take it too far — and there are some suits so odd that you can't help but think to yourself, This must be what the Muppets look like to each other when they're tripping on acid.
Man. Muppets on acid. Talk about viral videos.