1. Crazy busy week, so grab a cup of coffee and read all the stuff you might have missed!
Also, don't forget to send me your suggestions for my Yinzer Gift Guide. I'm getting very close to finalizing the dozen or so gift suggestions for the magazine.
2. I can't express to you how freaking excited I am about this.
Look out, Pittsburgh: Steel Town is getting a superhero whose power set doesn't include a whole lot of responsibility.

Debuting in February, the five-issue Marvel Comics miniseries Alpha by writer Joshua Hale Fialkov and artist Nuno Plati stars the young teenage boy who was created by writer Dan Slott for Amazing Spider-Manissue 692.

Alpha will pick up with Andy three months since readers last saw him. His parents are splitting, and he's moving to Pittsburgh — a step down from a "top-tier" town like New York City, says Fialkov, who himself was raised in Pittsburgh. "He's been demoted from this awesome life to nothing. All the cool stuff is gone."

"Look, any way I can ingratiate myself back to my hometown city and somehow inspire a free trip and free Primanti Brothers sandwiches, I'm 100% behind," he quips. "It's actually a city about reinvention. It's a city that has transformed itself over and over and over again.
Can I just say SQUEEEEE?
I'm a nerd. Shut up.
Also, wouldn't it be great if the comedic foil in the series was a group of hapless "criminals" who annoy Alpha while he's trying to fight the REAL crime? Like he's trying to fight SUPER MEGA DOOM DEATH MAN and along comes the Rogue Tree Pruner to clip away a branch or two?
Genius.
2. If you're looking for something to do tonight, how about Football Friday Happy Hour at the Heinz History Center celebrating their new exhibit Gridiron Glory? 
Beer, wine, sports, trivia, tailgating food. That's Pittsburgh heaven if all the pigeons are dead.
3. If you're looking for something to do tomorrow night, then you'll want to join me at Ti Kanaval at Elixir in the South Side to benefit Jamie and Ali's Haitian Families First. It's basically a Carnival-themed cocktail hour running from 6 to 9 p.m. featuring:
A big raffle prize of over $500 in Pittsburgh restaurant gift cards.
One complimentary drink with entrance donation of
Genuine Haitian jewelry for sale, including the famous Haitian Love Beads
an UNLIMITED DESSERT BAR and CANDY BAR.
They had me at "dessert."
Dessert completes me.
4. Hurricane Sandy was the big news of the day after the Steelers game so I didn't bother to write about it, but LOL at Emmanuel Sanders faking an injury and getting called to the principal's office about it.
Emmanuel Sanders should tell NFL officials he can't attend meeting about faking calf injury because he has diarrhea. Works every time.

— RandyBaumann WDVE (@DVERandy) October 31, 2012
He should just tell them he's on his period. THAT works every time.
5. Mister Rogers was a badass.
(h/t Charles)
6. "Taxi!"
HAHAHAHAH! HAHAHAHAH! HAHAHAHAHA!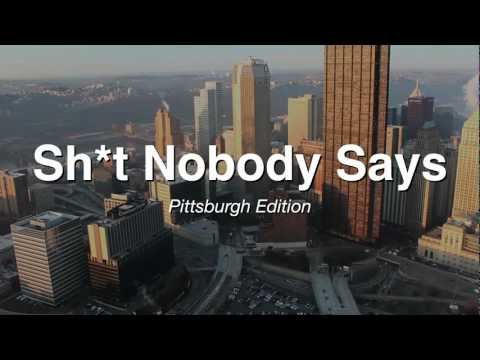 (h/t Goob)
7. WHERE THE HELL DID ALL THE CLARK BARS GO?!
8. Zombies loot Parkway Center Mall and Mayor Luke Ravey Rave is all, "Wait. It's still open?!?"
9. Children's Hospital of Pittsburgh took a lesson from other Children's Hospitals and had their window washers dress up as super heroes. LOVE.
(h/t Kimberly)
10. Pittsburgh Dad's Halloween costume is a riot.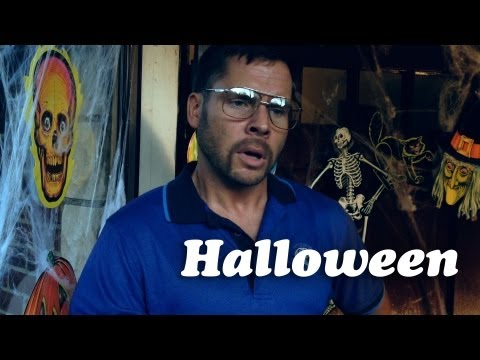 12. The lockout is not agreeing with Pascal Dupuis. 
It's not agreeing with me either.